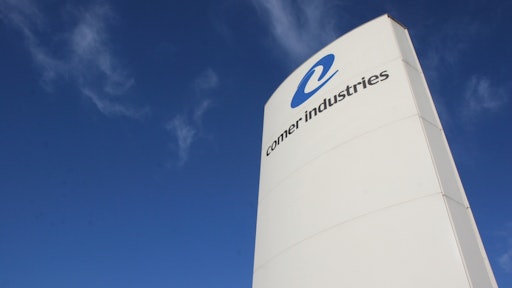 Comer Industries, an international leader in the design and manufacturing of advanced engineering systems and mechatronic solutions for power transmission, is proud to have one of its solutions operating in the harsh environment of Walney Offshore Windfarms, the world's largest of its kind. The wind farm, located 15 km off the coast of Walney Island (West of Great Britain), is a joint venture between Dong Energy, SSE and OPW and it was completed in only five months. Consisting of 102 3.6 MW wind turbines manufactured by Siemens Wind Power, it will provide electricity to 320,000 homes for a total output of 367.2 MW. Each turbine is continuously and optimally positioned by Comer Industries' planetary yaw drives PG 3504LFPE series. This drive was chosen for its power density and reliability which are essential characteristics for the turbines installed in offshore applications.
Through the partnership with leading wind turbine manufacturers and with unmatched technical expertise, Comer Industries designs, manufactures and sells integrated pitch and yaw drive systems.
World class excellence is achieved by applying Lean Organization principles and kaizen methodology to the design and manufacturing processes. This approach has significantly increased flexibility in the supply chain.