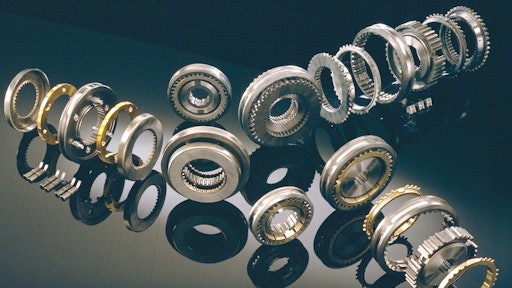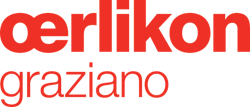 Oerlikon Graziano will exhibit its latest advances in transmission technology for off-highway vehicles at the EIMA International Agricultural and Garden Machinery Exhibition, in Bologna, Italy November 7 to 11, 2012, Hall 20-booth A42. Among the technologies on display by the company will be the latest in Shifting Solutions - synchronizers and clutch packs - that help to deliver increased efficiency, improved vehicle performance and reduced cost.
The new synchronizers save fuel in two ways, by optimizing the shift to minimize torque interruption and by reducing steady-state drag torque in the transmission. They combine the high durability and high performance of Oerlikon Graziano's existing long life synchronizers with a new internal activation system which allows it to further increase performance, efficiency and reduce operative costs.
"Fuel saving is becoming a worldwide challenge for all OEMs in the agricultural and off-highway vehicles market. New machines target 20 to 30% better fuel efficiency than their predecessors," explains Andrea Serra, Product Manager Synchronizers and Powershift Design, Oerlikon Graziano. "Our new synchronizer technology offers a step-change improvement in fuel efficiency for the next generation of heavy-duty transmissions."
The new technology, termed Servo-Synchronizer, has been designed especially for off-highway transmissions. It uses innovative internal devices which generate a self energizing effect, allowing increased efficiency, especially in those applications presenting high drag torques. Shift performance exceeds that of a single cone and is comparable to a standard double cone assembly of the same dimensions but with a lower cost. Other benefits include reduced demands on the control system, lower weight and quieter operation.
Recognized as the world leader in synchronizers for agricultural applications, Oerlikon Graziano produces around 1,000,000 synchronizers per year for agricultural tractors, construction equipment, passenger cars and trucks. The company will exhibit products from a range that runs from 62 to 170 mm diameter and includes single, double and triple cone solutions, and its range of carbon synchronizers that help to increase the reliability and longevity of construction and agricultural transmissions.
Oerlikon Graziano will also demonstrate its proven capability in the design and manufacture of power-shift clutch pack units that use the most advanced manufacturing techniques, including electron-beam welding. The company fits these units on all power-shuttle and power-shift agricultural and construction industry transmissions and has the capability to design, develop and test complete power-shift clutch units to customer specifications.
Some components of an innovative powershift transmission, comprising a double clutch for powershuttle function and a single clutch with an integrated safety brake device for PTO function, have been completely designed, developed and manufactured by Oerlikon Graziano. The shifting sequence is managed by a powershift module, resulting in an almost seamless gear shifting with no torque interruption.