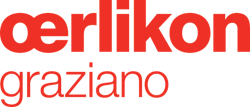 Oerlikon Segment Drive Systems, worldwide leader in the field of precision gearing, transmission solutions and driveline systems, will attend Agro Tech Exhibition from December 1 to 4, 2012, in Parade ground, Sector 17, Stand 32 - Hall 4 (International Pavilion), to strengthen its position as "Global Drive Systems Provider" in the off-highway market. Its innovative technologies and solutions, combined with a worldwide footprint presence in EMEA, Americas, China and India, made the company the preferred partner for co-design, testing and manufacturing drive solutions used in a wide range of applications to operate machinery and equipment for agriculture, construction, energy, mining and transportation. Among the technologies on display will be the latest CVT, Torque Hub, Shifting Solutions and components.
Oerlikon Segment Drive Systems India is today a strong asset to expand the business addressing customer requirements in contribution to European and American Operations. Gears and transmission components for high quality applications make the company a full gear solution provider to all top players in India, in construction equipment, agricultural tractors and commercial vehicles.
Oerlikon Graziano India started its operations in 1999, with the plant located in Greater Noida, specialized in the production of gears, shafts, synchronizer assemblies, crown wheel and pinion, axles and transaxle assemblies for agricultural tractors, construction equipment, commercial vehicles, utility vehicles and other off-road vehicles.
With a holistic approach to grow continuously and serve the customers better, Oerlikon Graziano India (Greater Noida) has expanded the plant covered area from 249,000 sq. ft. to 321,000 sq. ft. during 2012, installing a best in class grinding shop, redesigning a new packing area and creating a separate warehouse for incoming material. Having always in mind the project "Operational Excellence," the company has also relocated the paint shop with an aim of modernizing and advancing it with latest technologies and revamped the existing heat treatment area by installing state of art continuous carburizing furnace.
Oerlikon Fairfield India is located in Belgaum and is specialized in gears, ring gears, shafts and planetary assemblies. Fairfield Atlas Limited was established in 2000 when Fairfield Manufacturing Inc. (USA) acquired Atlas Limited (India). Atlas Limited was founded in 1990 with a historical background. At present it has two dedicated buildings, both well equipped with gear cutting and allied machinery required for manufacture of quality gears, one plant caters to the Indian market and other EOU unit is for overseas customers.
Between the two brands, Oerlikon Fairfield and Oerlikon Graziano, the product range exhibited at Agro Tech 2012 includes a mechanical continuously variable transmission (CVT) for a compact tractor that improves fuel efficiency by around 10% compared with a conventional hydrostatic transmission and a range of Torque Hub final drive units that deliver the torque output and long service life required for agricultural, industrial and off-highway mobile equipment applications. The company will also display examples of its gear sets (gears, shafts, crown wheel and pinions, planetary gears) and its Shifting Solutions (synchronizers and powershift units).
Companies in this article