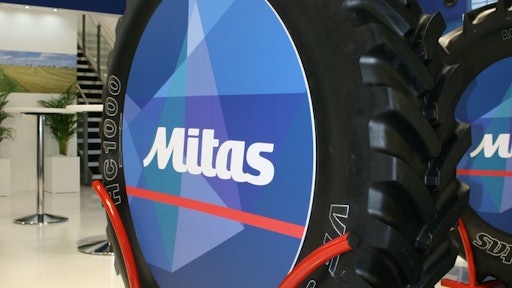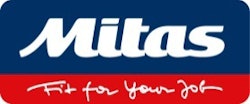 For the first time in Europe, at Agritechnica, Mitas revealed its Very High Flexion (VF) tire for sprayer applications. These tires are made at the Mitas plant in Charles City, IA, USA. At its stand Mitas showed the new Mitas-branded VF 380/90R46 173D HC 1000 TL.
"Mitas developed the VF HC 1000 tire to meet the demand of increased load and speed requirements of agricultural machinery," says Andrew Mabin, Mitas' Sales and Marketing Director.
The VF tire has a 'D' speed category allowing speeds of up to 65 km/h, boasting a maximum load of 6,500 kg, which, compared with a standard tire, has 62.5% higher load capacity. Nonetheless, the rims are the same for the VF and a standard tire.
The VF's larger footprint leads to less soil compaction and increased mobility under difficult and wet soil conditions. Mitas' VF HC 1000 will be available on worldwide markets during the year 2014.
"In October 2013, we installed at the Mitas plant in Charles City three additional curing presses reaching a total annual production capacity of 13,500 tonnes of tires," says Pavel Charvát, the President of Mitas Tires North America. The tires produced in Charles City are agricultural radial.