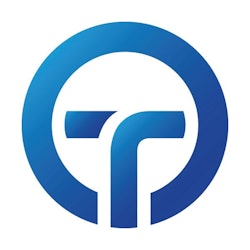 A Washington federal judge granted a preliminary injunction Wednesday in OTR Wheel Engineering Inc.'s suit accusing West Worldwide Services Inc. of ripping off its off-road Outrigger tire, ruling OTR was likely to succeed in showing a subcontractor used Outrigger designs when creating West's competing tire.
U.S. District Judge Lonny R. Suko barred West from making or selling tires that use, or are confusingly similar to, Outrigger's designs until the case is resolved. OTR was ordered to post a $1.8 million bond, based on estimates that West stands to lose about $150,000 per month during the injunction.

OTR's suit alleges that West counterfeited Outrigger's distinctive tire tread design, which is nonfunctional and part of Outrigger's registered trade dress, when making its Extremelife tires.

OTR claims it licensed its intellectual property to Camoplast Solideal to build molds and manufacture Outrigger tires. Camoplast subcontracted that work to Shandong Hawk International Rubber Co., known as Superhawk, according to OTR. West later tasked Superhawk with making tires, which appear to be virtually identical to Outrigger tires, according to the opinion.

The court ruled that OTR was likely to succeed in its trade secret misappropriation claim because it was reasonable to infer that Superhawk breached its confidentiality agreement with Camoplast and improperly used Outrigger designs to make West's tires or to make replica molds.

"A reasonable inference is that West knew or had reason to know plaintiffs' trade secrets were used to manufacture West's tires," the opinion said.

OTR similarly stood a "fair chance" of success on its trade dress infringement claim because its registration created a presumption of nonfunctionality. West could show that the design was functional, and thus not part of OTR's trade dress, but the court held that OTR's evidence made it likely that the design had acquired secondary meaning. West had not offered any evidence to disprove that the design is associated with Outrigger tires, according to the opinion.

"On the other hand, plaintiffs offer compelling evidence of secondary meaning, including that defendants' tire is a virtual carbon copy of plaintiffs' Outrigger tire," the opinion said.

West had claimed that OTR had delayed bringing the suit, and that sales of its Extremelife tires are now 25% of its business. Any injunction would create a significant loss of revenue and likely would injure its reputation because of the perception that West infringed OTR's trademark, West argued.

But the court found that OTR did not improperly delay bringing the suit, and that the balance of equities was "sharply" in OTR's favor. OTR was not able to get an actual West tire until October, and brought the suit in April, according to the opinion. 

"It appears that once plaintiffs had possession of a West tire, they engaged in a prompt and necessary investigation before deciding to pursue claims against defendants," the opinion said.

OTR's suit claims trade dress infringement, unfair competition, trade secret misappropriation, tortious interference with business relations, deceptive trade practices and unjust enrichment.

Representatives for the parties did not immediately respond Thursday to requests for comment.

OTR is represented by Leslie R. Weatherhead, Christopher Lynch and Rhett V. Barney of Lee & Hayes PLLC.

West is represented by Thomas K. Windus, John J. White Jr. and Kevin B. Hansen of Livengood Alskog PLLC and Alexandria M. Christian, Chriteins Lebron-Dykeman and R. Scott Johnson of McKee Voorhees & Sease PLC.

The case is OTR Wheel Engineering Inc. et al. v. West Worldwide Services Inc. et al., case number 2:14-cv-00085, in the U.S. District Court for the Eastern District of Washington.