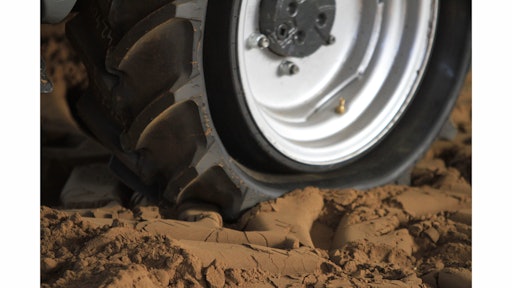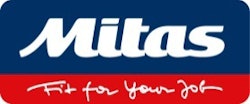 Mitas' revolutionary tire concept PneuTrac received the EIMA Technical Innovation award in Bologna, Italy. The jury awarded Mitas PneuTrac as the best innovation in the Component or Accessory category based on the detailed technical description and practical demonstration of this unique concept. PneuTrac brings together the best of both worlds in traditional pneumatic tires and rubber tracks. Mitas is intensively testing the PneuTrac concept on an 18 in. rim, started dynamic testing on a larger 38 in. rim tire and is planning to test a new size.
Mitas PneuTrac will be one of the most coveted innovations of the EIMA fair in Bologna. Mitas will display PneuTrac mounted on a 38 in. rim in the Four-Sides Arch area at the entrance to the Bologna fair.
Mitas will also announce its plans for PneuTrac at a press conference on November 13 at 12.30 p.m. at the EIMA Service Center (Centro Servizi), Concert Hall, block D, 1st floor.
"PneuTrac has raised huge interest among farmers and machinery manufacturers. The EIMA Technical Innovation award received at the EIMA fair strengthens our determination to bring the concept into commercial production to meet the expectations of all stakeholders," says Andrew Mabin, Mitas' Marketing and Sales Director. "We are glad that the EIMA jury recognized the potential and innovative essence of Mitas PneuTrac. Such innovation is unique in the tire industry, and Mitas has proved its leadership in the agricultural tire business."
Based on the recent significant improvement of the test results of Mitas 280/70 R18 PneuTrac, Mitas has started dynamic tests of the larger 600/65 R38 PneuTrac concept. Until now, the larger 38 in. rim PneuTrac had undergone static testing only. Mitas is also planning to start development of the new dimension to offer a wider selection of sizes once PneuTrac is successfully released. The release for sale is still someway off and subject to the continued successful development of the concept.