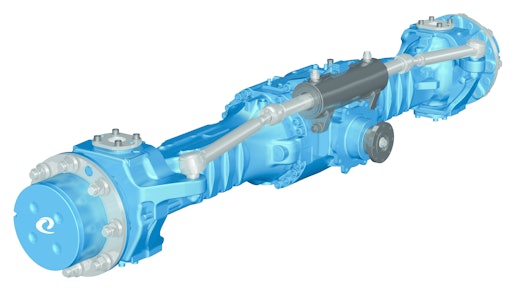 On November 27, 2014 Comer Industries was recognized for its CENTRIPLUS system at the Avant-Première ceremony of the SIMA Innovation Awards, the international competition promoted from the Paris exhibition dedicated to Agriculture (scheduled in Paris, France, from February 22 to 26, 2015).
Comer Industries' CENTRIPLUS solution improves the efficiency of internal oil wet discs by separation of the brake pack from the axle lubrication oil. The system also provides a centrifugal lubrication in order to assure the correct oil quantity required by the friction material during the braking phase to prevent overheating. In this way it is possible to reduce the power loss or to increase the vehicle speed. This technical solution is simple, reliable, cost-effective and does not require any other external devices. CENTRIPLUS is patented and is suitable for application on differential axles for self-propelled agricultural machines, particularly telehandlers.
The ceremony, hosted by Dominique Chapatte, editor of Turbo - M6, took place at Museum Dapper in Paris; it was attended by Patrick Pérard, President of AXEMA, Jean-Marc Bournigal, President of IRSTEA, Martine Dégremont, Director of SIMA, Valérie Le Roy, Director Communication of SIMA.
Receiving the award were Franck La Spina, Director, Didier Querval, Director Agri Sales and Sebastien Bresciani, Distribution Manager of Comer Industries Sarl French subsidiary.
"We are strengthening our vocation for excellence through an approach focused on innovation. With CENTRIPLUS, Comer Industries confirms its ability to face even more demanding markets and challenges with products that are more efficient and environmentally friendly," La Spina says.
The jury members addressed to Comer Industries their sincerest congratulations and wished every success to the marketing of this new product.