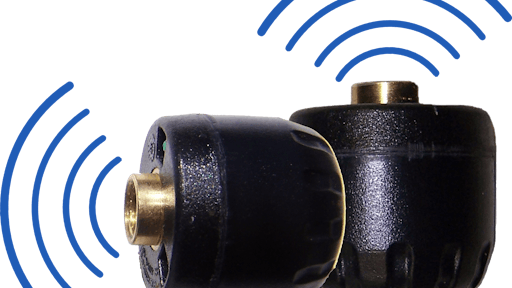 Advantage PressurePro, world leaders in commercial Tire Performance Management Solutions, announces that it has been selected as the chosen TPMS provider to Orange EV's line of electric terminal trucks. Headquartered in Riverside, MO, Orange EV designs and manufactures innovative, pure electric, zero-emission, industrial strength vehicles. Offering vehicles that meet the harsh demands of industrial settings while lowering the cost of ownership and decreasing environmental impact, Orange EV further expands its benefits and features by adding PressurePro's full TPMS capabilities for users.
"We like and appreciate the Pressure Pro team and its industry-leading TPMS system. They've both done a great job for us," says Kurt Neutgens, Orange EV's Chief Technology Officer. "Pressure Pro has been very approachable and helpful in integrating their TMPS solution in Orange EV's new and remanufactured electric terminal trucks."
Orange EVs electric terminal trucks are the first commercially deployed, 100% electric, Class 8 vehicle.
"PressurePro is ecstatic to be chosen as the TPMS providers for Orange EV and their electric terminal trucks," states Vanessa Hargrave, PressurePro's Chief Marketing Officer. "This not only offers us the opportunity to work with a fellow, innovative Kansas City based company, it allows us join in Orange EV's mission to provide industrial vehicles to the market that not only decrease operational cost, but also reduce their environmental footprints. Trucks that are better for our environment and a fleet's bottom line. It's a clear win-win for the industry and we're excited to take part by providing our advanced tire performance management solutions to such forward looking partners and end-users."