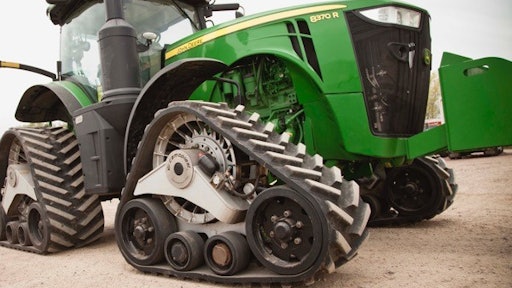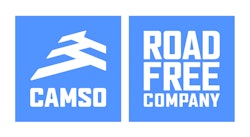 Camso, formerly Camoplast Solideal, will be exhibiting its latest products that meet the mobility needs of farmers at the Farm Progress Show, August 30 to September 1, 2016, near Boone, IA.
The company is committed to offering the broadest range of tracks, wheels, and track systems to support all aspects of a farmer's operation in terms of efficiency, productivity and profitability.
"We aim to help farmers move large agricultural equipment while helping them to cover more ground with less negative impact in the field," says Martin Lunkenbein, Business Line Executive Director, Systems – Agriculture. "We offer a tracked solution for every single step of the farming operation - from field prep to planting to harvesting and crop transportation."
Camso Conversion Track System (CTS) for tractors:
Increases mobility and flotation for better performance in soft ground conditions
Increases stability and traction to maximize overall efficiency and quality
Reduces ground compaction and pressure by more than 65%
Represents the simplest conversion track system on the market
New Camso roading track:
Gets equipment from field to field with best in-class track durability and speed while maintaining performance in the field
Offers the lowest operating cost solution by helping customers save 30-40% on their cost per hour compared to the closest competitor
Extends track life by 20% versus previous generation of

Camso

tracks
Available for Case IH Steiger Rowtrac, Magnum Rowtrac and New Holland T8 tractors
Camso's CTS for tractors and new roading track, along with a wide range of tracks and track systems, will be on display at Farm Progress Show at booth #109. A field demo will also be held between 2 and 3 p.m. every day to demonstrate the ride quality and other benefits of the conversion track system. The CTS will be mounted on a John Deere 8R tractor with a Kuhn Krause Excelerator tillage tool.