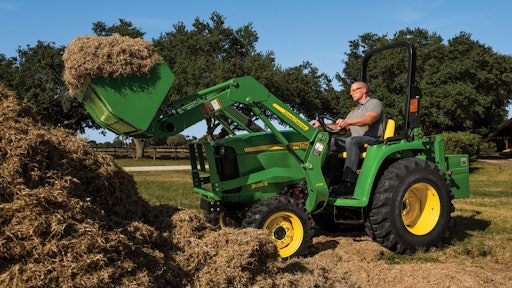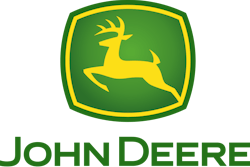 To meet varied customer needs and budgets, John Deere expands its popular 3E Series Compact Utility Tractor line to include the 3025E model. With the addition of a 25 hp option, John Deere now offers a reliable trio of compact utility tractors all the way up to 38 hp.
"Our 3E Series compact tractors have a reputation for being reliable machines that customers can trust to power through the toughest of jobs," says Michelle Bentley, Product Marketing Manager. "With the new 3025E, John Deere has combined capability and comfort at an affordable price, meeting a diverse range of needs for our hardworking customers."
The 3025E model features an easy-to-use, two-range hydrostatic transmission (HST), increasing tractor performance while eliminating clutching for fast and easy direction changes. Additionally, Twin Touch foot controls provide an automobile-like experience while reducing operator fatigue.
The operator station offers users easy access to color-coded controls. These controls are ergonomic and intuitive, increasing overall comfort and convenience during operation. Each 3025E is equipped with a contoured, comfortable seat, and the flat operator platform enables easy entry and exit from the tractor.
A true workhorse, the 3025E can be transformed with a variety of implements, from box blades to rotary cutters, tackling any chore with ease. The optional iMatch Quick-Hitch provides easy rear implement hookup in seconds, while operators stay seated, allowing them to quickly move on to the task at hand.
The 3025E offers excellent serviceability, with easy access to regular service points, minimizing overall service time. Each compact utility tractor is compatible with the exclusive John Deere Service ADVISOR system, allowing for extensive self-diagnostic capabilities.
"The 3025E will surprise customers, who would, for the lower price, expect to find nothing more than a basic, 'bare-bones' tractor," says Bentley. "Instead, they discover the nicely equipped, hardworking machine that goes beyond, providing reliable performance at an affordable price."