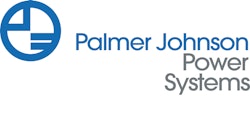 Palmer Johnson Power Systems announces the acquisition of Mill Log Equipment Co., Inc. and Mill Log Wilson Equipment Ltd. from Twin Disc Inc. The acquisition, which will close on March 4, encompasses all Mill Log assets, territory rights and inventory.
"The acquisition of Mill Log positions Palmer Johnson as a dominant off-highway player in the western United States and Canada, and a powerhouse in both the marine and oil & gas markets in North America," says  Craig Parsons, President of Palmer Johnson. The addition of Mill Log service centers in Kent, WA, and Vancouver, British Columbia, solidifies Palmer Johnson's support of the West Coast marine market. The addition of the Edmonton, Alberta, branch expands Palmer Johnson's support of the oil & gas market from Texas north to the Canadian oilfield.

Mill Log and Palmer Johnson combine for over 115 years of history in the off-highway distribution and service industry. At their cores, both companies are deeply committed to partnerships with customers and with world-class off-highway component manufacturers. Mill Log is a market leader in the Pacific Northwest and Western Canada in the commercial marine, oil & gas and off-highway industries. Founded in 1946, Mill Log has a rich history built on talented employees and wealth of expertise on Twin Disc products, engineering and service. Mill Log has been a subsidiary of Twin Disc's for over 20 years; this transaction allows Mill Log to expand its product offerings and add more value to its customers while continuing to support Twin Disc. 
"The transition of Mill Log to Palmer Johnson is an exceptional opportunity for Twin Disc, our distributors and our customers," says John H. Batten, President and Chief Executive Officer, Twin Disc Inc. "Within our organization we will be able to reallocate resources to continue our focus on product development and engineering; our customers will benefit from a cohesive sales and customer service experience from the Midwest to the West Coast; and, both Palmer Johnson and Mill Log will gain resources and relationships through the acquisition."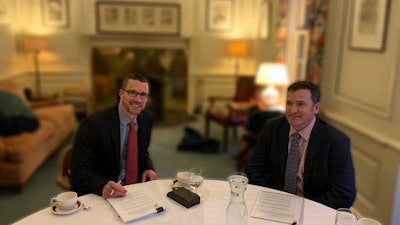 "Overall, the partnership between Palmer Johnson and Twin Disc makes this a natural fit. This transaction will strengthen both Twin Disc's and Palmer Johnson's position in the marketplace," says Brad Lyons, Vice President of Sales & Marketing, Palmer Johnson. "Together, Palmer Johnson and Mill Log enhance and greatly deepen each other's service expertise and geographic footprint. This alliance will accelerate our vision of becoming North America's best and most innovative off-highway service company."
Companies in this article