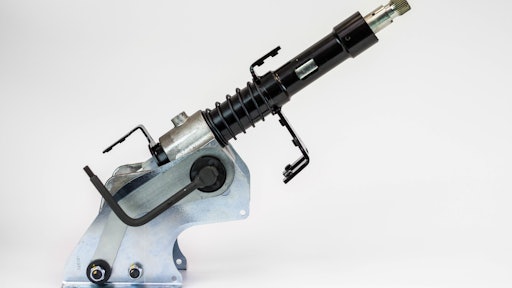 Pailton Engineering
There is no doubt the latest military vehicles are impressive. While the advancements in software, sensors and intelligence are heavily publicized, the impressive developments in hardware often go unnoticed. Steering systems in particular have made huge strides in longevity and functionality, with some enabling low torque steering even at very low temperatures.
So, what goes into a military vehicle steering system? Steering columns, bevel boxes and drag link assemblies are just a few components that make up the entire steering system, expertly designed with specialist lubrication and unbeatable ingress protection.
Original equipment manufacturers (OEMs) are demanding more from new military vehicle concepts. They want to bring the most agile, well-armored and nimble vehicles to market, and have an unwavering belief that tricky designs can be made possible through skilled engineering and testing.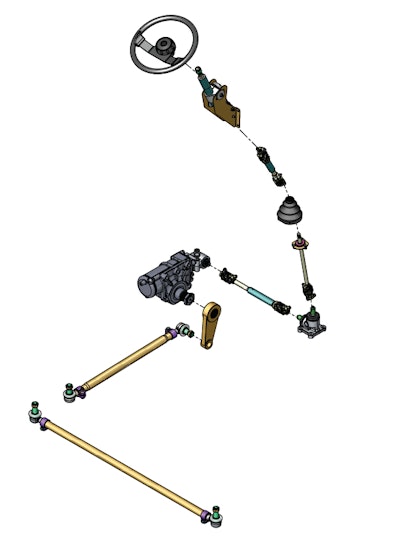 This is where Pailton Engineering comes in. Established nearly 50 years ago, the business designs, manufacturers and tests bespoke steering systems for large vehicles, including military, haulage and construction vehicles. Over the last two decades, the Pailton Engineering team has developed long-standing relationships with various military vehicle OEMs, providing steering systems to some of the biggest players in military vehicle manufacturing.
Day one
The process begins with that first contact, when a design engineer sends over a new project tender to Pailton Engineering for a military-grade steering part. Pailton Engineering's engineers then compete with other potential suppliers to win the business deal.
Many tenders rule out off-the-shelf steering suppliers instantly, due to the uniqueness and complexity of a particular brief. Pailton Engineering only supplies bespoke steering parts.  
Working closely with military vehicle manufacturers, the engineers take the next steps to creating a prototype part. This could be an incredibly lightweight and strong drag link assembly, or a heavy-duty drop arm, for example. Using the latest CAD software, the concept is brought to life and presented to the military vehicle manufacturer. There are often design amends to be made, but this is all part of Pailton Engineering's close workings with its customers. 
Manufacturing
Once the design is finalized, manufacturing of the prototype begins. Using the latest machinery and automation, expert engineering takes place. Much of the machinery on the factory has been built with custom configurations specifically for Pailton Engineering's business needs — and the needs of its customers. Take the latest arrival, the ST 38 sliding head machine, for example. 
Pailton Engineering made its biggest investment in the last 3 years with its purchase of the flagship Star GB ST-38 CNC sliding head lathe. This machine provides a solution for mill-turn parts to ensure Pailton Engineering can keep up with increased demand.
The company also purchased the Mazak hyper quadrex 250MSY. This £300k investment automates everything from the servo-driven bar feed to the unload conveyors. Using this machine, an operator can simply set up a program and let the machine work with no need for manual intervention.
Prototype testing
With the prototype parts made, it is time for testing. The importance of working closely with vehicle manufacturers continues into these validation stages.
Testing of steering systems is primarily about replicating the same conditions that would be encountered on the road. Using an on-site test facility with purpose-built test rigs, a sub-assembly of the entire steering system is tested, presenting the whole structure with conditions that match the final application.
As part of Pailton Engineering's testing programs, maximum static torque test equipment is used to physically test the strength of joints, welding, and static fatigue testing machines for accelerated testing of connections.
One of the most important parameters to test is the maximum load. With this information, it can be deduced how much force a part can endure, in both tensile and compression, before a failure occurs. Pailton Engineering uses different rigs to test a range of force applications, the highest being ±400kN, which is capable of applying static and dynamic loads.
Rotary test machines can also check wear on bearings in universal joints, sliding shafts and other moving parts whilst being sprayed with salt and grit solutions. This uses various combinations of splines, torques and temperatures as part of intense environmental testing.
Winning the contract
These testing facilities ensure that only high-quality products which are fit for purpose leave Pailton Engineering. Most military vehicle manufacturers then carry out their own testing, putting steering parts to the test, in vehicles, on an assault course. If all goes to plan, the contract will then be awarded to the steering supplier that has delivered parts that fit the brief the best.
Pailton Engineering has seen significant growth over the last 3 years, attributed to some big project wins. The company is therefore used to taking a prototype to production. The steering parts are then manufactured on a large scale for hundreds or thousands of military vehicles, depending on the order.
By this point, the relationship between the steering supplier and vehicle manufacture is as solid as the parts supplied.
Designing and manufacturing military vehicle steering parts is a long journey, from the first point of contact off a military vehicle manufacturer, to winning the contract and going into large scale production.
However, one theme that does remain fundamental throughout is collaboration. While Pailton Engineering has been through this process time and time again, the business is prepared for some of the most demanding design briefs to arrive over the next 5 years, where the whole process starts over again.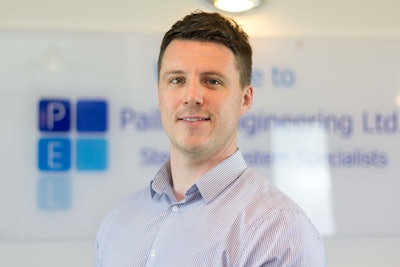 About the author
Nick has spent his entire working life at Pailton, after starting as an apprentice in 2002. With Pailton's support, Nick completed a mechanical engineering degree and is now technical manager, leading the company's product design team.
He has been instrumental in reducing warranty claims to an all-time low as well as an essential part of several new product development projects. In addition, Nick ensures that the design team is working in coordination with all other departments to maintain lean manufacturing best practice and deliver exceptional products and service.
He also established a design standardization project to further improve Pailton's offering and a training programme for the design team in 2017.