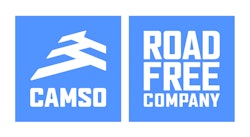 Camso, formerly Camoplast Solideal, announces the decision of Pierre Marcouiller to take on a new role as Executive Chairman of the Board and to promote Thomas Boettcher to President and Chief Executive Officer (CEO) of Camso.
After 17 years as the CEO of Camso, Marcouiller will focus on shaping the company's long-term vision and growth opportunities to ensure a strong future of the business. As such, he will stay involved in defining Camso's strategic orientations, and will take part in business reviews and special projects. He also remains responsible for mergers and acquisitions.
"When I think about our collective accomplishments across all of our company, I'm unbelievably humbled and proud at the same time," explains Marcouiller. "By fostering the values of teamwork, commitment, empowerment and integrity, we've managed to build one of the world's leading off-the-road (OTR) solution providers in a very short period of time."
Over and above this strategic role, Marcouiller will act as the guardian of Camso's culture. "Road Free is ingrained in all of us. It's how we think, how we act and work. It's at the core of the Camso way of doing things. I will continue to embrace this amazing culture with all of our employees and work jointly with our new CEO to help create the next chapters of the Camso story," concludes Marcouiller.
Boettcher will take over the role of President and CEO from his current position as Chief Operating Officer (COO). Given Boettcher's expertise, his long history in the tire industry and long-time board presence with Camso, he has a deep understanding of the key success factors to elevate the company's customer experience. Boettcher will define and guide the strategy of the company and align this with Camso operational teams.
"I take on this role with great enthusiasm and confidence, and start with a solid foundation from which we will elevate our offering to the market. We will continue providing the best products and services for the unique niche mobility needs of the off-the-road industry," says Boettcher.
These management changes will be effective April 1, 2017, when the company begins its new fiscal year.