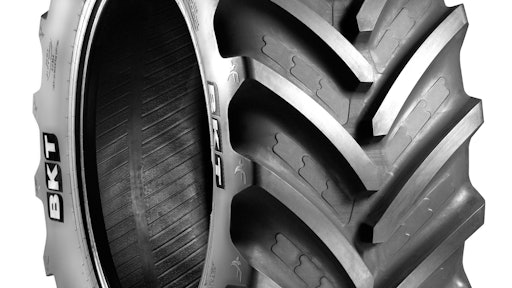 BKT Tires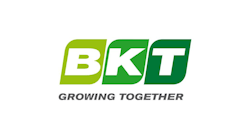 BKT USA is taking part in three different shows throughout the U.S. the week of February 12. The three exhibitions are the National Farm and Machinery Show in Louisville, KY; the World Ag Expo in Tulare, CA, and the AGG1 Show in Indianapolis, IN.
All the BKT booths will feature the latest BKT tires with a vast lineup of products for agricultural, industrial, construction and OTR segments.
At the National Farm and Machinery Show in Louisville (KY), BKT will display tires ranging from tractor, flotation, implement and ATV applications.
For example, the AGRIMAX V FLECTO which offers extraordinary resistance against the highest stress levels for more productivity and a significant reduction in operating costs. AGRIMAX V FLECTO excels in performance and reliability as well as providing excellent speed levels on paved roads.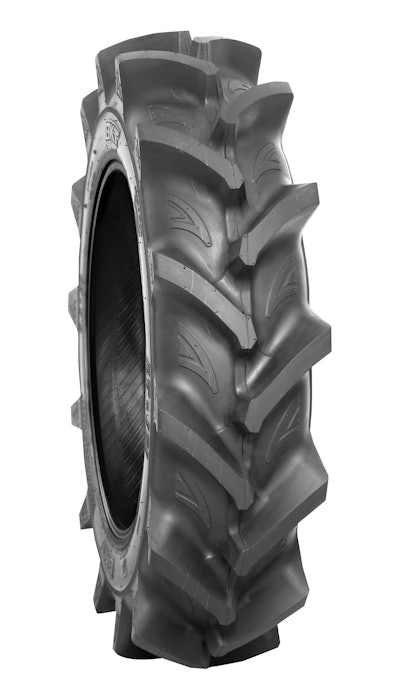 Then the FL 630 ULTRA, providing excellent traction and grip for field and road applications with trailers, tankers, and spreaders in any kind of terrain. With extra-deep tread, finally, the AT 171 is excellent for ATVs in wet and muddy surfaces. It is cut-and-chip resistant with extra strong casing for durablilty and long service life.
The BKT USA booth is located in the South Wing C at the National Farm and Machinery Show in Louisville (KY), February 13-16.
At the World Ag Expo in Tulare (CA) along with a selection of tires, the company`s booth will showcase the BKT-branded ATV vehicle as well as the legendary Grave Digger Monster Jam Semi-Truck.
Among the tires being exhibited is the SR 713, an All-Steel radial tire designed with VF technology ensuring reduced soil capaction and low rolling resistance with excellent performance and speed on the road. As a multi-purpose tire for agro-industrial applications, MULTIMAX MP 522 is suitable for all heavy-duty digging and loading operations with its outstanding puncture resistance.
RIDEMAX IT 696 is excellent for road transportation at high-speeds with self-cleaning properties and low rolling resistance.
BKT USA booth is #R38 at World Ag Expo in Tulare, CA; February 12-14.
At the aggregates industry show AGG1 Expo in Indianapolis (IN), BKT will propose a selection of OTR tires at its booth.
PAC MASTER is designed for compactors and features high stability and high heat resistance. Mines, scrap yards, and recycling facilities can benefit from the GIANT TRAX skid steer tire with extra deep and wide tread with cut, chip and puncture resistance with excellent wear. The heavy-duty TR 390 dual bead version is ideal for industrial and transport tractors and trailers with outstanding flotation and durability.
BKT USA booth is #40023 at the AGG1 Expo in Indianapolis, IN; February 12-14.