Alliance Tire Group Inc. (ATG) has earned recognition as a Partner-level supplier for 2018 in the John Deere Achieving Excellence program for the second year in a row. Partner-level status is Deere & Company's highest supplier rating. ATG was selected for the honor in recognition of its dedication to providing products and services of outstanding quality as well as its commitment to continuous improvement. Company employees accepted the recognition during formal ceremonies held this week in Bettendorf, IA.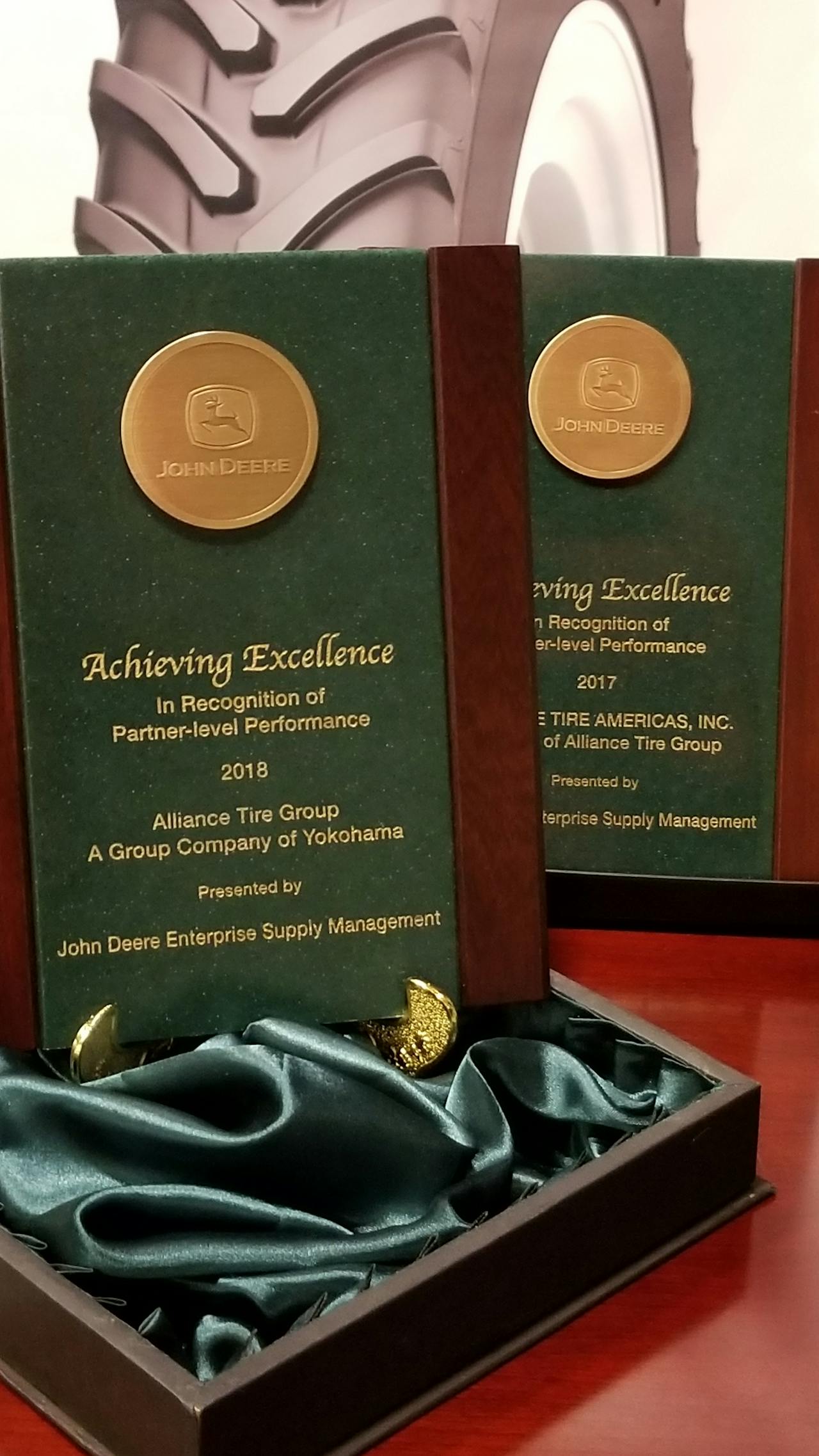 Alliance Tire Group Inc.         
"It is a tremendous honor to be recognized by John Deere as a reliable and dedicated supplier," says Eric Lasko, O.E. Account Manager for Alliance Tire Americas. "Our team around the world works hard to develop, manufacture, deliver and support outstanding tires for all our manufacturers in the equipment industry. For Deere to work so closely with us, visit our factory, and review every aspect of our quality and service was a great exercise, and it was very exciting to achieve an even higher score in 2018 than we did last year."         
Through its Achieving Excellence program, Deere assesses delivery accuracy, quality, technical support, pricing, and communications. Only companies that earn scores of 96% or higher achieve Supplier Partner status. Lasko said no other tire company received the Partner designation 2 years in a row.        
Companies in this article