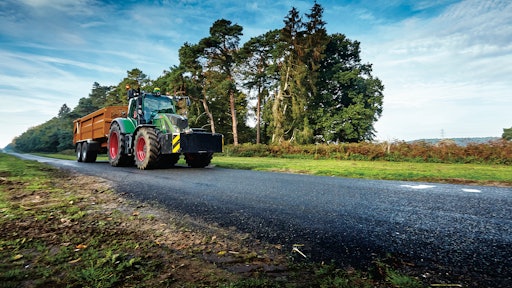 BKT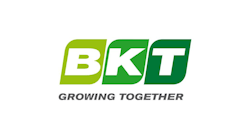 Tire noise is a factor that can be decisive in choosing the right equipment for many operators in the sector. Silent tires are often synonymous with greater driving comfort, and in the long term they can really make a difference.
In fact, noise is not only perceived externally, but also affects the interior of the driver's cab, and is therefore an important comfort feature for the farmer, especially when the tractor is used for transport operations over long distances.
Noise generated externally also represents noise pollution to which people and authorities are increasingly sensitive.
But why are some tires quieter than others and what causes this?
Noise arises from a vibration at high frequencies, typically around 100 Hz, and it's not the tire itself that generates it. It is the result of the relationship between tire and tractor, especially with regard to resonance phenomena, which amplify the acoustic emission at certain frequencies. This normally occurs in the case of high speed movements, due to resonance effects with the cabin or some parts of the tractor itself.
However, in a future that sees an increasing number of electric agricultural vehicles and machines equipped with silent engines, it will be important to choose the right tires to minimize noises.
In addition, it is important to distinguish between two types of tire-related noise: one generated by the tire itself which resonates with parts of the vehicle and the noise generated by the wear and tear of its tread.
It is, therefore, difficult to identify a universal product which is not very noisy in itself, also because the tire must possess other important characteristics (such as traction, self-cleaning, etc.) for maximum efficiency in the various processes.
In this regard, BKT offers two tires, Agrimax V-Flecto and Ridemax IT 697 (M + S), intended for different applications for those looking for tires that provide lower noise emissions, in addition to performance.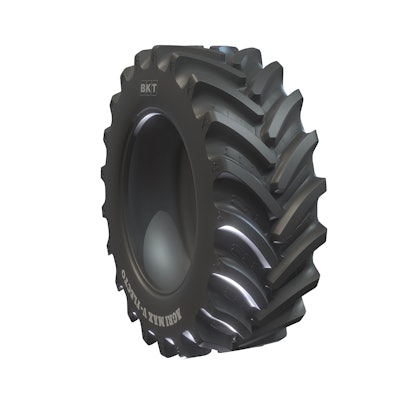 Agrimax V-Flecto is characterized by a different geometry of the lugs, while Ridemax IT 697 (M + S) is equipped with tread that has been developed from a road design, where the characteristics of drivability and comfort are fundamental.
Agrimax V-Flecto is designed to improve the performance of high-power tractors. It's designed to optimize farmers' work, time and resources thanks also to VF technology, which makes it possible to maximize load without changing tire pressure. Agrimax V-Flecto can transport 40% more weight than a standard tire of the same size and with the same recommended rim.
By decreasing the pressure, the number of lugs resting on the ground is higher, improving wear and tear and decreasing noise. Agrimax V-Flecto is also suitable for all those field operations that require low soil compaction.
Several sound measurements in the cab and as the vehicle passes (through a pass-by test) have shown a clear improvement in noise emission, at different driving speeds, compared to a standard tire of the same size. And this is thanks to the specially studied design of the lugs.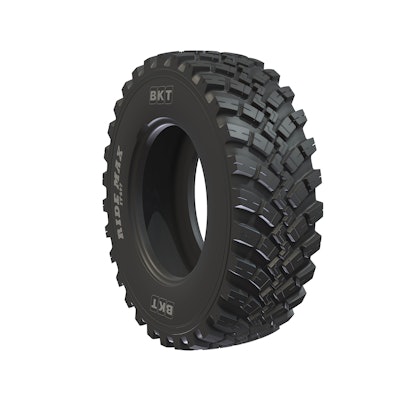 Ridemax IT 697 (M+S) was created instead to meet the needs of road transport, for green maintenance and street cleaning operations. It is therefore 80% used on the road, completely different from Agrimax V-Flecto. It is part of BKT's Ridemax range developed to be stable also at high speeds, to support heavy loads in order to reduce transport cycles, and to contain rolling resistance, thus consuming less fuel.
Ridemax IT 697 M+S is an all-season tire, with specific tread compound, in combination with the incisions in the blocks (the so-called lamellar design) that guarantee better grip in snowy road conditions, during winter use.
Both products represent good solutions for those looking for quieter tires but, it is important to reiterate, they are not universal solutions suitable for every application.
Request More Information
Fill out the form below to request more information about
BKT Offers Quiet Tires With Agrimax V-Flecto and Ridemax IT 697 (M + S)