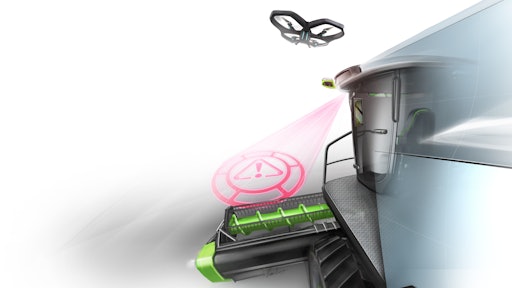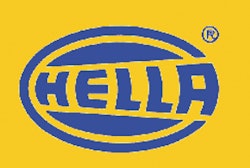 Regardless of whether you're threshing grain or splitting wood, when it comes to the topic of work safety, it is important that danger zones can be marked and delineated at any time of day. This had to be done manually until now. It was not only time-consuming but markings could not always be moved easily. Due to those difficulties, lighting and electronics expert HELLA has developed the VISIOTECH projection module. 
Thanks to its special lens optics, warning signals can be easily and quickly projected onto the ground in front of the vehicle. The possibilities here are broad. Projections can be developed and realized upon customer request. The projection module light intensity ensures that signals can also be optimally recognized during daytime. 
HELLA has already realized its first projection module which is available immediately. It projects an exclamation mark as a warning symbol. It requires 35 watts and ranges of 12-48V at dimensions measuring 250 mm x 140 mm x 90 mm. At a mounting height of 2 m, the light projection length is approximately 4 m.