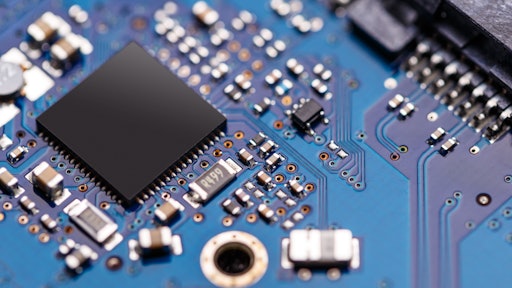 ©Grafvision – stock.adobe.com
U.S. President Joe Biden is scheduled to meet with executives from major U.S. companies on April 12 to discuss the current semiconductor chip shortage. According to a news report from Reuters, the President will also urge Congress to invest $50 billion in semiconductor manufacturing and research. 
Companies sending executives to participate in the meeting include:
PACCAR Inc.
Cummins Inc. 
General Motors
The President is attending the meeting to hear how the shortage is impacting businesses and what help is needed. 
In February, President Biden signed an executive order to look into the semiconductor shortage which is impacting several industries. Semiconductor chips have become an integral component in vehicles, electronics and other products, and there is currently a limited number of suppliers for these chips.  
Increased demand for the chips has strained supply chains, causing some manufacturers—most notably those in the automotive industry—to halt production in many cases. It has been predicted the shortage may impact heavy-duty truck manufacturers, as well. 
Listen to our podcast with Power Systems Research to learn more.
Volvo Group announced on March 22 its global truck production has been negatively impacted by the chip shortage. As such, it will implement stop days across its manufacturing operations. These could last 2-4 weeks depending on the manufacturing site. 
The company also noted the shortage could impact its other business areas. 


Read the full article from Reuters to learn more about President Biden's meeting with industry on the chip shortage.