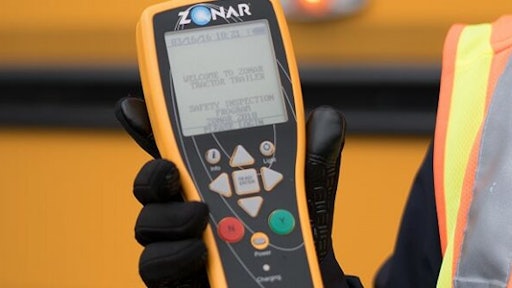 Zonar
Since its invention more than a century ago, the internal combustion engine (ICE) has been responsible for powering the majority of the world's 1.466 billion (and counting) vehicles. It also has fundamentally remained the same. While automakers and manufacturers have learned to refine the ICE, their innovations have been applied elsewhere—improving safety; streamlining operations and efficiency; and, more recently, reducing fuel consumption and limiting climate impact.
A renewed global focus on the environment, several commendable but failed attempts (such as the rotary engine), and modern technologies have brought about the next true automotive evolution nearly one-hundred years later: the electric vehicle (EV).
According to the Alternative Fuels Data Center from the Department of Energy, the average EV emits 3,774 pounds of carbon dioxide (CO2) equivalent per year. This is a 67% reduction from the 11,435 pounds of CO2-equivalent that a typical gasoline-powered vehicle emits during a year. And it is an even more drastic reduction from the 223 tons (491,631 pounds) of CO2 produced by diesel vehicles each year.
Reducing fuel consumption and emissions is a critical part of smart fleet management for cost savings on gas, to achieve sustainability and to reduce a contractor's carbon footprint.
Additionally, studies prove that EVs are safer than traditional gasoline or diesel engines because lithium-ion batteries pose less of a risk of fire or explosion than gasoline. The Insurance Institute for Highway Safety has also shown that crashes involving EVs resulted in less chance of injury. This is likely because EV trucks and buses are often heavier than ICEs due to the battery weight. The heavier the vehicle, the less force a driver will experience in a crash.
President Biden set an ambitious goal for half of new car sales to be electric, fuel-cell or hybrid EVs by 2030. Consumer transition to EVs is on a fast track. However, despite government mandates to lower vehicle emissions overall, fleets are still slow to adopt without:
Proof of financial benefits
Improved safety and operational efficiencies
The Reality of EV Costs
A major barrier to EV adoption for all fleets is the overhead costs. From an infrastructure perspective, EV charging stations can cost approximately $1 million to install for EV fleets. On the fleet side, on average, early model EV school buses are two to three times more than the cost of a diesel school bus. However, government funding is available through:
The annual Bus and Bus Facilities Grant
Discretionary Grant Program for Charging and Fueling Infrastructure
This money supports states and transit organizations that want to invest in new or rehabilitated transit equipment and infrastructure, including EV charging. The Biden Administration has also announced private U.S. investments worth a combined $700 million that will help develop the nation's EV charging network.
With low-cost overnight charging, reduced cost and downtime for maintenance, and overall savings on energy costs, EVs will have lower total cost of ownership (TCO) than the typical diesel-fuel vehicle. McKinsey estimates that by 2030, electric fleets will have a 15% to 25% lower TCO than those with ICE vehicles. Additionally, soaring gas prices and supply chain issues are impacting fleets' bottom line. The investment in electric and hybrid vehicles will reduce costs later.
Infrastructure Needs and Charging Stations
Another concern for fleets is the relative lack of EV charging infrastructure nationwide. In some cities, charging stations are available at grocery store parking lots, but in others, options are much more limited.
While government is focused on investment in charging infrastructure with the previously mentioned funds, diesel trucks already struggle to find truck parking spots en route let alone EV charging stations. In fact, 2021 marked the tenth year in a row that truck parking was listed among the top 10 industry concerns in the American Transportation Research Institute's annual survey.
Fleet drivers of ICE vehicles must preplan routes for fuel stops based on the hours-of-service rules and estimated parking spots. EV and hybrid trucks will have to do the same. Fleets must plan for EV charging options at a combination of work facilities, employee's homes and/or public access points. Utilities also recommend charging vehicles during off hours or overnight for cheaper prices and less strain on the power grid.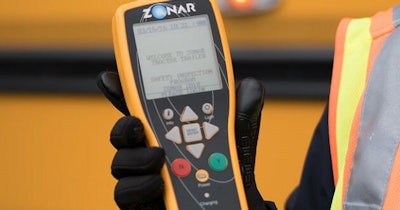 How Technology Supports EVs and Data Analysis
For EV route planning, OEMs include smart fleet management software. This software can connect GPS, electronic logging devices and predictive maintenance technology with transportation management systems to provide insights for both drivers and dispatchers.
Data overload may be another obstacle, especially for EV and hybrid fleets because managers might not know how to use their data to their advantage. Left untouched, data will only continue to accumulate. As increased funding pours into EV infrastructure and vehicles, this amplifies the need for organizations to be able to manage electric and hybrid fleets effectively and efficiently. OEMs can help fleet managers understand how to use the data that this software provides to make decisions.
In addition to identifying locations in relation to an EV's charge status, modern smart mobility solutions provide data critical to identifying charging inefficiencies and compliance needs. This gives predictive maintenance guidance to operators and an inside look at diagnostic information they may have been missing. A solution like this can provide a health score with actionable data. This data can be used to improve asset uptime. Preventive tools can help identify inefficient charging or nonoptimal timing of maintenance across all assets.
Through in-cab tablets, applications and management systems, drivers and remote managers receive data on EV power usage and analytics. The necessary data is captured on a unified dashboard, so reviewing and acting as needed is simplified.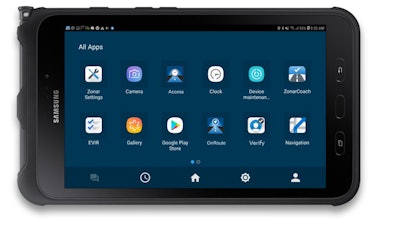 Planning for EV Adoption
The decision to add EVs to a fleet requires planning and a substantial investment. OEMs can help contractors understand the long-term benefits that will help them, which include:
Saving money
Keeping vehicles and drivers safe
Reducing the overall carbon footprint
While infrastructure updates and additional charging stations are planned, modern technology can support EV route planning and data analytics to ensure that an EV or hybrid vehicle can still operate efficiently and safely. It's not too early to start adopting EVs, and OEMs play a role in helping contractors and fleet managers make this major decision.
Resources
Greg Colvin, senior director, OEM solutions, for Zonar Systems.