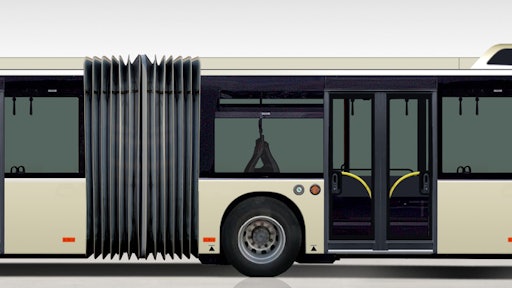 The BMZ Group has signed a 150 million euro agreement with Eurabus GmbH to deliver battery systems for E-buses. The framework agreement governs a long-term collaboration to create system solutions for E-buses, and covers over 1,000 battery systems for buses scheduled to be delivered over the next 2-3 years. "The agreement between BMZ and Eurabus is a milestone for the E-bus industry. European demand for E-buses is growing - there's a real boom going on in local public transportation," explains Sven Bauer, CEO & Founder of the BMZ Group. "We're glad that we've concluded this agreement with the BMZ Group, adding a reliable partner for large battery production that guarantees the best possible energy efficiency for our E-buses," explains Christian Seitz, Managing Director of Eurabus GmbH, which is headquartered in Berlin.
E-Buses with BMZ batteries have a range of over 650 kilometres
The BMZ Group develops battery systems for Eurabus E-Buses with a length of 12 and 18 meters, designed for use in urban traffic. The lithium ion battery developed in the E.Volution Center under the leadership of Chief Technical Officer Dirk Oestreich has its own battery management system, and ensures E-buses can continue driving even in case of a partial battery failure.  "The buses are outfitted with capacities of up to 790 kWh using a modular system, which means they can drive 650 kilometres without a charge," Dirk Oestreich explains. "Cells for the Eurabus E-buses are round cells by BMZ with a high energy density which we, as a company with a global focus on lithium ion applications, manufacture on our own production lines in Japan," says Sven Bauer.
BMZ ensures long-term cell delivery
Lithium is a silvery-white light metal that has a high thermal capacity and a low density, making it especially well suited for compact, long-lasting batteries. This makes it one of the most sought-after raw materials on the global market. Due to the strong demand for cells on the global market, the automotive industry in particular often faces delivery bottlenecks from cell manufacturers. The BMZ Group is a global player in lithium ion battery systems, ensuring long-term delivery of cells for our battery systems for our customers," explains Sven Bauer.