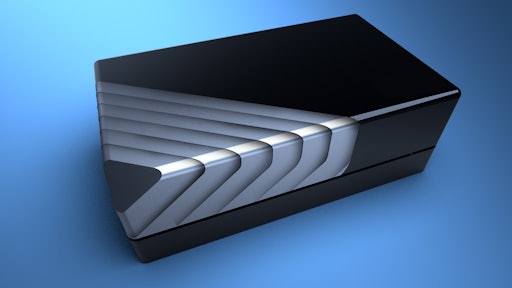 Toyota
Toyota Motor Corp. recently announced its development of a compact fuel cell system package which it plans to begin selling in Spring 2021. The goal is to help increase the uptake of hydrogen fuel cells as a power source by providing a module that can be easily customized and integrated into various mobility applications including trucks and buses.
The system packages individual fuel cell system related components from Toyota's second generation Mirai into a single, compact module. Components include the fuel cell stack as well as those used for handling air supply, cooling, hydrogen supply and power control.
Toyota says four models will be available in a vertical or horizontal type with rated power output of 60 or 80 kW (80.5 or 107.3 hp).
| | | |
| --- | --- | --- |
| | Vertical type (Type I) | Horizontal type (Type II) |
| Dimensions (l x w x h) | 890 x 630 x 690 mm (35 x 24.8 x 27.2 in.) | 1270 x 630 x 410 mm (50 x 24.8 x 16.1 in.) |
| Weight | Approx. 250 kg (551.2 lbs.) | Approx. 240 kg (529.1 lbs.) |
| Rated Power | 60 or 80 kW | 60 or 80 kW |
The company has been developing fuel cells for several years now and used that experience to design the new module. Currently Toyota has fuel cell passenger cars and buses, and is working on projects to bring fuel cell technology to heavy-duty trucks, as well.
READ MORE: Toyota Advances Fuel Cell Truck Technology
By working on fuel cells in so many different applications, the company is better able to design the system to fit the varied needs of its OEM customers.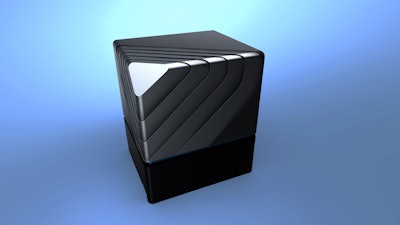 Key features of the new fuel cell module include:
Wide voltage range of 400-750V
Four available modules can be combined as needed
Built-in, dedicated fuel cell boost converter enables direct connection to existing electric instrument, simplifying development for manufacturers
Modularity enables easier installation by reducing amount of components to install and decreasing connection points
Integrated safety technology prevents hydrogen leakage and immediately stops vehicle if leakage does occur
Designed to work in array of applications, including those in extreme temperatures and altitudes
Features simple and infrequent maintenance to keep costs low for customers
Elimination of humidifier by circulating water generated during power generation inside fuel cell stack provides a high level of output density per unit volume
Toyota notes in its press release announcing the development of the new fuel cell module it will provide engineering support to customers. This includes aiding with optimal layout and design of the module to ensure optimal fuel economy, usage duration and running costs are achieved.