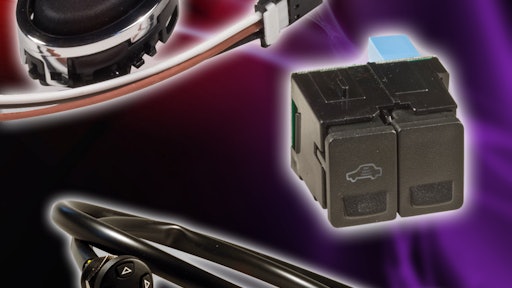 C&K Components, a leading international supplier of tactile, toggle, rocker and pushbutton switches, and smart card interconnect devices, provides value-added assembly services to deliver complete electromechanical solutions that meet customer requirements at the lowest overall cost. C&K's innovative switch designs, combined with its assembly services, provide customers with solutions that afford greater flexibility and customization options; improved performance and reliability; and reduced component, assembly, and end-product costs through vendor reduction, lower carrying costs and adjunct design services.
"OEMs are increasingly approaching C&K for more than just a switch, and for good reason. We draw upon our vast experience in designing and manufacturing electromechanical components and assemblies to provide significant value to our customers. We work closely with them to understand the challenges and functions of their various product applications," says Owen Camden, Business Development Manager. "Once customers begin working with us, they quickly develop trust and confidence that C&K can assist them in providing end products with the best total solution. Sometimes that solution is one of our discrete switches, but more often, it is a higher-level value-added assembly."
By being flexible, C&K Components ultimately provides its customers with end products that improve performance, reliability, lifespan and robustness. C&K's electromechanical assemblies and modules include PC board-mounted integrated electronics, integrated interconnects, and unique packaging and mounting solutions. C&K also provides advanced sealing options, custom circuit configurations, SMT, wave and spot soldering, and a complete variety of termination options. C&K products often feature customized decoration and appearance options, including pad-printed, painted & laser-etched, or IMD graphics and light-piped LED illumination. These professional services and features are essential in meeting the requirements of today's products.