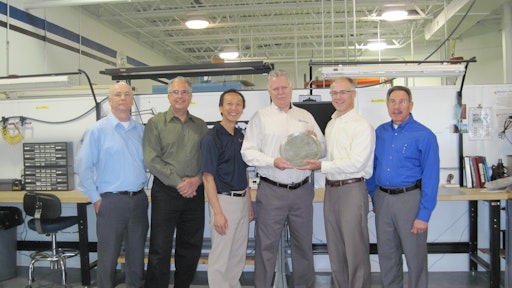 Magnetek Inc., a leading designer and manufacturer of digital power and motion control systems used in mining applications, has been awarded 2012 Premier Supplier of the Year status by Joy Global Inc. This is the second year Joy Global has recognized a select group from its nearly 5,000 North American suppliers. As one of only 39 recipients, Magnetek represents best in industry quality, delivery and value as identified by Joy Global.
"We are extremely pleased to receive this award. It puts us in good company with some of the finest suppliers in the business," says Peter McCormick, President and Chief Executive Officer for Magnetek. "Our goal is always to provide the best products possible and foster close relationships with our customers."
Awards were granted to companies achieving target metrics for quality, on-time delivery, material productivity and long-term relationship with Joy Global. Particular emphasis was placed on Magnetek's successful investment in capacity improvement, established supply agreement and development capabilities.