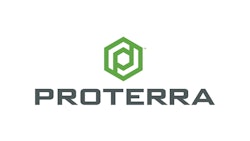 Proterra Inc., the market leader in North America of zero-emission battery-electric buses, has announced that its national fleet has surpassed 2 million miles of revenue service, providing communities coast to coast with clean, quiet transportation. With 63 buses on the road today in Texas, California, Massachusetts, Nevada, Kentucky, Tennessee, Florida, South Carolina and Washington, Proterra is ramping up production in 2016 to meet the market's growing need for clean, quiet, efficient transit solutions. These highest-performing electric buses are making both an economic and environmental impact on the communities they serve today. In aggregate, Proterra has saved transit agencies across North America over 420,000 gallons in fuel and prevented more than 7.6 million pounds of CO2 emissions.
In 2014, Clemson Area Transit (CATBUS) in Seneca, SC, became the first transit system in North America to completely electrify its entire fleet, following the deployment of Proterra battery-electric buses. "We're proud of the precedent we set early on and are pleased to see our transit agency peers begin to adopt transit solutions like Proterra's that address the economic and environmental hurdles we're facing as a nation," says Al Babinicz, Executive Director at CATBUS.
Doran Barnes, Executive Director at Foothill Transit in Pomona, CA, is equally satisfied with results. "For the last 5 years, we've been operating Proterra zero-emission buses and are excited to expand our electric fleet with 13 new Catalyst vehicles coming into service," says Barnes. "With the latest round of Catalyst buses, nearly 10% of our fleet will be all-electric, a fact we're extremely proud of."
This year, Proterra will nearly double its production capacity as an increasing number of transit agencies see zero-emission buses as a credible and proven alternative to diesel, CNG and hybrid buses. With 30% fewer parts than alternative technologies, the Proterra Catalyst dramatically reduces maintenance and operating costs and is more cost-effective over the 12-year life of each bus, saving customers around $450,000 over the vehicle's lifetime. The Proterra Catalyst is also the most efficient 40-ft. transit vehicle, with the longest range per kWh of energy storage and the lowest fuel cost per mile, at 22 MPGe and 1.7 kWh/mile.
"This latest milestone exemplifies the economic, environmental and civic value of electric mass transit and demonstrates to the transit agencies that diesel—often viewed as a necessary evil—is no longer necessary," says Ryan Popple, CEO of Proterra. "By democratizing electric mobility through zero-emission mass transportation, we are providing both our customers and their passengers alike the best transit technology on the road today."