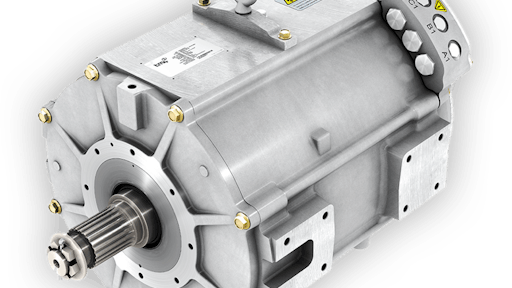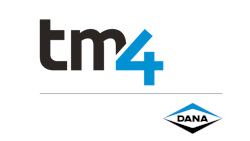 TM4 will introduce three new SUMO MD powertrain options at the 29th Electric Vehicle Symposium & Exhibition (EVS29), offering an increase of up to 45% in torque and speed, thanks to a new technological advancement.
Until now, the main rotor technology found in TM4's electric motors was based on surface mounted permanent magnets. The desire to limit the use of rare-earth magnets has resulted in a technology choice that leverages the reluctance torque of TM4's external rotor design and decreases by 25% the use of these elements. By substituting some of the magnets with soft magnetic composites (SMCs), variable reluctance adds up to 45% extra torque and operating speed compared with previous technology in the same package dimensions.
The new technology was developed in house with the support of Rio Tinto Metal Powders and the National Research Council of Canada (NRC). This partnership has made possible the conception and production of an innovative motor design combining new materials, a new forming process and an optimized fabrication method.
"We improved the torque density and operating speed range while maintaining a competitive price. One of the decisive criterias when selecting a powertrain is how much performance you get for the price, weight and packaging. This new motor design allows us to optimize our direct drive powertrain systems on all of these aspects. TM4 is constantly seeking ways to improve, through innovation, its products and services to serve its customers better," says Stéphane Poulin, Vice-President Engineering at TM4 Inc.
The LSM200-2200, 2600 and 3000 will be officially launched at the EVS29 expo as part as a cocktail reception at booth 1101 on June 20 at 4:30 EST.