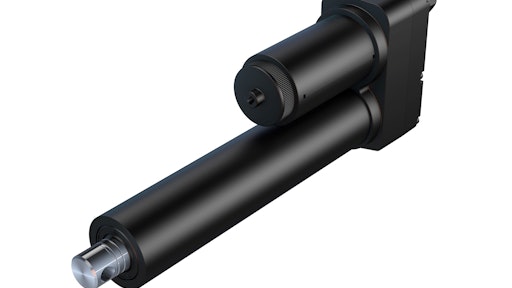 Ewellix, manufacturer of linear motion technologies, launched an intelligent digital platform, which will underpin a new generation of linear motion solutions. Called SmartX, the new digital platform was designed to help engineers develop motion, robotic and automation systems that offer intelligence, connectivity. As a result, it will be possible to enhance productivity, reliability, safety and functionality, providing an option that is compliant with i4.0, smart factories and the Internet of things (IoT).
The new generation of SmartX linear motion products will have intelligent digital control, sensor and communication technologies integrated within the standard product envelope. A SmartX linear motion device will feature a dedicated, twin-CPU controller, with onboard software, electronics and internal and external bus connections. This helps with programming, setup and subsequent adjustments to operating parameters, and the twin-CPU configuration provides 100% redundancy. It also allows safety, measurement and control functions to be embedded.
Similarly, the SmartX platform allows a range of sensors to be easily integrated. For example, Ewellix will be offering its first SmartX products with internal digital absolute position sensors. These mitigate the need for recalibration, providing consistent positioning control. They also enable software functions such as synchronization, virtual end positions, tolerance elimination and force over position control.
The SmartX platform and products are available for a wide range of applications. The product range will be based on Ewellix linear motion technologies. The company has already introduced three SmartX solutions: the new CAHB-2xS linear actuator, plus updated versions of the Liftkit and Slidekit, which are designed to extend the capabilities of robotics and automation systems.
Companies in this article
Request More Information
Fill out the form below to request more information about
SmartX