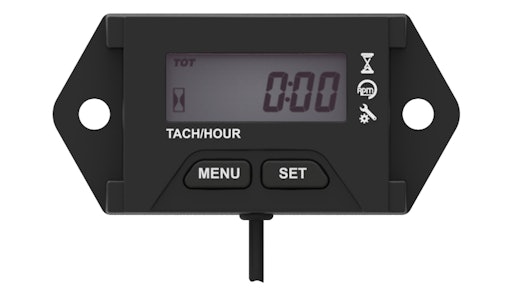 ENM Co.

ENM's PT16F is an LCD tachometer and hour meter combination with extra functions including: such
Job timer
Service timer
Sets different firing patterns
The meter also keeps track of the maximum rpm, which can help in the early detection of engine issues. The meter works on gas-powered engines with a spark plug. The unit has an IP67 rating, which means it is protected against dust and water and will work in different environments.
Request More Information
Fill out the form below to request more information about
LCD Tach/Hour Meter PT16F Series