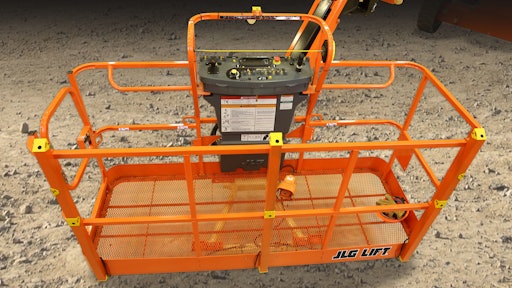 JLG Industries Inc.
JLG Industries Inc., an Oshkosh Corporation company, and a leading global manufacturer of aerial work platforms and telehandlers, will feature its Enhanced Detection System (EDS) technology at The ARA Show, Feb. 18-20 in Anaheim, CA, (Booth #5441).
EDS is an evolution of the existing JLG Soft Touch System, which uses proximity switches to stop a machine when it makes contact with an object or structure. EDS uses innovative ultrasonic technology to sense when an object is nearby – first slowing, then stopping the machine before it makes contact.
"Safety is our top priority at JLG, which is why our engineering teams are dedicated to finding new ways to enhance the safe operation of our equipment," says Rafael Nunez, JLG Senior Product Manager for Scissor, Vertical and Low-Level Access Lifts. "Through research and development, along with extensive hours of testing with customers, we are able to deliver industry-leading technologies that make job sites safer." 
EDS uses strategically-placed object detection sensors to heighten operator awareness of the immediate surroundings. When the machine is in use, sensors establish warning zones and stop distances in the machine's direction of motion. Both visual and audio alerts inform the operator when the boom or scissor lift approaches a structure. When approaching an object that is detected by the sensors, the machine will slow down then stop. The user has the option to override the system to inch closer to the adjacent structure when required to complete the work at height.
"This new enhancement is extremely beneficial across multiple industries, including aviation, aerospace, and petrochemical plants," says Bill Dovey, JLG Product Manager for Boom Lifts. "We believe this new technology will enhance an operator's ability to detect objects."