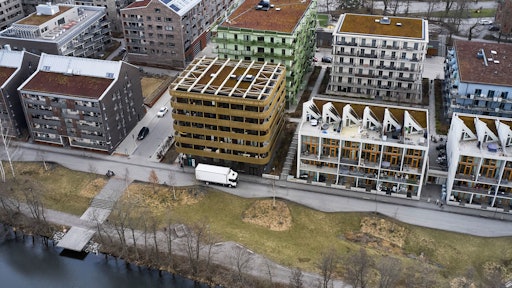 Scania
Scania introduced digital dashboards, based on a modular electronics architecture and accompanied by a range of new safety features. Smart Dash, the digital dashboard, is the building block for paving the way for digital services and increased safety and for Scania customers and drivers.
Smart Dash was developed in accordance with Scania's modular system for digital tailored solutions. It comes in different performance steps, but each step has the modular structure in common. The dashboards provide for seamless coexistence with other digital Scania solutions such as My Scania or Scania Driver App.
The new EU General Safety Regulations will make some safety-oriented features mandatory for heavy-commercial vehicles from July 2024. The new regulations, UNECE R155 and R156, will also apply to cybersecurity technologies, aiming at preventing and mitigating tampering with vehicles. Scania has developed a new electrical system architecture, common for both trucks and buses. This new architecture enables smarter and quicker communication, cybersecurity at an even higher level and complies with the new regulations.
Request More Information
Fill out the form below to request more information about
Digital Dashboards for Commercial Vehicles