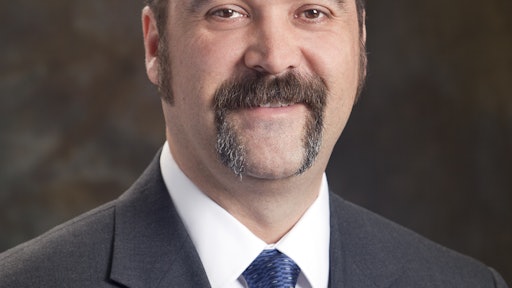 Responses from Luka Korzeniowski, Technical Marketing Manager, MTS Systems Corporation – Sensors Division
GLOBAL ECONOMIES
What economies are your primary international targets for new investments and continued growth?
We target regions that are making advances in automation technologies, so for MTS Sensors it would be Europe, China, Japan, Korea and Brazil.
DIVERSIFICATION MARKETS
Has your company recently diversified into any new markets with its existing product portfolio?
As a sensor technology provider we find that the base nature of business means our products are used across a diverse range of industries. Our sensors are found on machines built specifically for a market but also on machines where manufacturers have expanded into new markets.
Any new products on the horizon for new markets to broaden your market reach?
A new area for us will be the rail transportation industry. We have sensors in development designed to meet specific rail industry requirements.
TECHNOLOGY OF THE FUTURE
Are you seeing a shift toward overall part reduction and system simplification? If yes, how are you participating in this movement?
While sensors and simplification may seem at odds, our sensors are used to reduce the complexity of some mechanical systems. In addition, by automating processes, machine builders are addressing the need to simplify machine use for the operator – a slightly different yet important interpretation of "system simplification."
What technologies on the horizon will affect your existing and future product development?
While the engineering team is the largest professional team at MTS Sensors, the demand by our customers for improved productivity and safety keeps it one of the busiest. The continued adoption of motion control, miniaturization of electronics, and need to integrate multiple sensing technologies into a single package are influencing what we offer today and in the future.
Have you seen a shift toward smaller equipment? Is that effecting your product offerings?
Our technology is usually used on larger machines but we are seeing a push towards smaller machines adopting automation technology. The impact to MTS Sensors is it requires us to develop products that are more compact as well as products that are capable of lower cost and higher volume.
What are the key customer requests that are most driving technology and vehicle development? How?
Our customers are the machine manufacturers and the trends we see driven by their end-user customers center around safer systems, higher productivity, rugged design and lower costs.
INFORMATION TECHNOLOGY
How is your company participating in the information technology movement?
In a word… data. Designed for the networks deployed on off-highway machines, our sensors' core function is to provide reliable data.
Where is Big Data in your company's equation?
MTS Sensors as a company is not necessarily a user of Big Data, but rather provides products that supply the information used in a Big Data environment. Our sensors can be found in a manufacturer's development stages, field validation testing, and real-life applications. We contribute to the vital pool of data used to design, test and operate today's off-highway equipment.
How important is automation to your future outlook and design considerations?
Our entire business model relies on the increase in machine automation. We are constantly collaborating with machine manufacturers as they look to improve productivity and safety through automation.