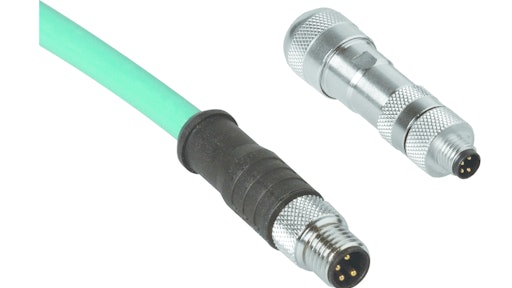 Responses from Scott Christman, Director of Vertical Markets, TURCK
TECHNOLOGY OF THE FUTURE
Are you seeing a shift toward overall part reduction and system simplification? If yes, how are you participating in this movement?
No, not really. Cost reductions through hardware and technology are always part of the OEM's objectives and TURCK continuously works with our vehicle OEMs to integrate new technology and products to support them.
What we are seeing is just the opposite; as technology continuously advances on vehicles, systems become more intelligent. Vehicle manufacturers (OEMs) are seeking a higher level of reliability. We continuously see sensors moving from mechanical to solid-state technology. Connectivity on vehicle is becoming more advanced based on additional communication protocols and higher EMC standards now found on many vehicles. In the past we only talked about J1939 communication, and now today many are running CANopen and Ethernet protocols as well.
Where are overall vehicle electrification and hybridization efforts taking us as an industry? Where are the technology lags that still need to be developed in order to reach the end goal?
We all want the world to be a safer and greener place, and efforts of electrification and hybridization are key to supporting this. As battery technology continues to improve (reducing battery size and weight), vehicles will improve as well.
What technologies on the horizon will affect your existing and future product development?
We see little effects on our legacy products and development, but we are excited about the future. Vehicle electrical architectures and technology are advancing at a rapid pace. TURCK's development teams and product managers are continuously releasing new products to support the mobile market, and we are excited to be on the leading edge.
Have you seen a shift toward smaller equipment? Is that affecting your product offerings?
We have seen a shift toward smaller equipment, as the smaller equipment itself is also becoming more advanced. In the past only large contractors used smaller equipment, but the market demand has changed and is increasing, and now many consumers are investing in articulating tractors, skid loaders and other hobby farm-type equipment.
TURCK's electronic packaged solutions are some of the most compact in the industry and our customers are always challenging us to make things more compact. We listen carefully and are continuously working to design the right products for the applications.
What are the key customer requests that are most driving technology and vehicle development? How?
Ruggedizing, shock and impact proof, and water ingress protected. Show me one vehicle that does not get power washed (they all do!).