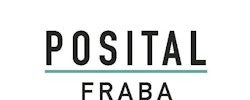 In response to the rapidly growing demand for industrial automation products and technologies in Asia, POSITAL is opening a new regional office in Shanghai, PRC. POSITAL, the position and motion sensor division of the international FRABA Group, opened its Asia headquarters in Singapore in 2009. Since then, more than 30 POSITAL distributors have been signed up across Asia, supported by product managers in Singapore and by experienced consultants in Shanghai, Tokyo, Seoul and Pune. With China emerging as the largest market for POSITAL products in Asia, the new Shanghai office is intended to provide localized consulting and support in this very dynamic area. POSITAL will also be hiring consultants to support distributors and OEM customers in other Chinese cities. 
The new Shanghai office will also be responsible for Internet-based marketing activities in the Chinese market. POSITAL's convenient online product finder tool is already available to help users or distributors select products and browse hundreds of thousands of datasheets in 11 languages. The needs of customers in China will be addressed by new online support and eCommerce channels. 
The official opening of the new premises at North Sichuan Road (Hongkou District) was celebrated on October 14 with the most successful distributors in attendance. 
While the new office will assume responsibility for consulting, support and marketing in China, the regional office in Singapore will continue to take care of the product management, commercial operations and marketing for the wider Asia Pacific region. Team members from Singapore visit China regularly and will be steering the development of new products for the Asian market in cooperation with the global design center in Germany.