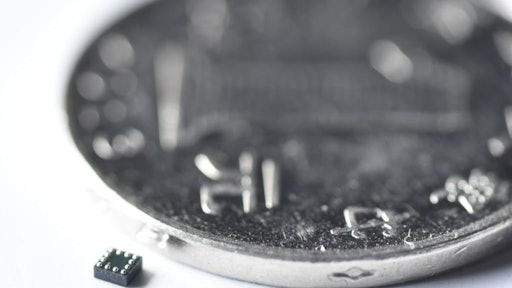 Based on recent analysis of key companies involved in the AMR sensors market, Frost & Sullivan has recognized MEMSIC Inc. as the recipient of the 2016 North American Technology Innovation award. By investing in innovative and effective processes, design, and manufacturing capabilities, MEMSIC has positioned AMR sensor technology to take market share away from Hall sensors, which have performance challenges and limitations.

Compared to Hall magnetic sensors, AMR sensors provide technical advantages, such as a wider air gap; more sensitivity, particularly at room temperature; better immunity to vibrations; and the ability to consume less power.

"In competing with Hall sensors, AMR sensors face the challenge of achieving cost reduction while also optimizing the performance and minimizing the size of AMR sensors," says Peter Adrian, Frost & Sullivan, Principal Analyst and Research Manager, TechVision Division. "MEMSIC's AMR sensors are available at the same cost or less than Hall sensors, while also offering higher bandwidth, higher dynamic range and sensitivity, and lower power consumption."

Available in dual-axis and tri-axial configurations in small integrated circuit (IC) packages, MEMSIC's AMR sensor technology and product portfolio provide superior performance, compared to competing products, with respect to parameters such as accuracy, resolution, signal-to-noise ratio, and range. Furthermore, MEMSIC can provide a single-chip solution that integrates a three-axis AMR sensor and integrated signal conditioning, created using wafer-level packaging. Such a solution is more compact and cost effective than combo sensors that use separate chips. The technology offers an extended magnetic field range of 100 gauss, even when measurements occur at a 45-degree angle, which allows AMR sensors to be used beyond low-field applications.

MEMSIC's AMR sensors are already implemented in consumer electronics such as smartphones and tablets. The company is striving to expand into diverse applications such as current sensors for applications, including servers, motor control, solar inverters, power supplies, and smart traffic control.

In addition to key opportunities for higher performing AMR sensors in industrial applications such as current sensing, MEMSIC leverages its ability to provide smaller, more monolithically integrated AMR sensors to drive applications pertaining to the emerging Internet of Things (IoT) arena, such as single-chip or multi-function sensing solutions capable of providing and communicating information from multiple sensing parameters.

"MEMSIC designs its AMR sensors to address critical future needs and applications for magnetic field sensors by offering compact, low-power, and integrated solutions at a compelling price point," notes Adrian. "This optimal balance of price and performance allows it to cater to both existing and new customers and markets."

Overall, MEMSIC's AMR sensors have stability, freedom from drift, high bandwidth, low power, and superior accuracy and response times that enable a wider range of applications, including low-cost, high-performance applications that will allow AMR sensors to compete effectively against and potentially displace low-cost Hall sensors. In recognition of this achievement, MEMSIC earned the Frost & Sullivan 2016 Technology Innovation award in the North American AMR sensor industry.

Each year, Frost & Sullivan presents this award to the company that has demonstrated uniqueness in developing and leveraging new technologies that significantly impact both the functionality and the customer value of the new products and applications. The award lauds the high research and development (R&D) spent towards innovation, its relevance to the industry, and the positive impact on brand perception.

Frost & Sullivan's Best Practices awards recognize companies in a variety of regional and global markets for outstanding achievement in areas such as leadership, technological innovation, customer service, and product development. Industry analysts compare market participants and measure performance through in-depth interviews, analysis and extensive secondary research.