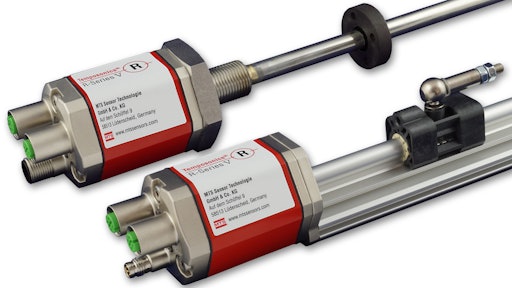 Temposonics

MTS Sensors has announced a rebranding as Temposonics after the acquisition of its parent company MTS Systems by Amphenol.
"The combined strength and breadth of our companies' highly complementary sensor product portfolios will allow us to offer our customers an expanded array of innovative technologies across multiple end markets. We look forward to the new opportunities created by the collective strengths of Amphenol and MTS Sensors as we further capitalize on the long-term growth potential of the electronics revolution," said R. Adam Norwitt, Amphenol's President and CEO, in Temposonics' press release announcing the company name change.
Amphenol announced the completed acquisition of MTS Systems in April 2021. It expects the Temposonics business will add approximately $350 million in sales in the first 12 months after closing the company stated in its press release announcing the completed acquisition.
The Temposonics name is recognized in the industry for magnetostrictive sensing technologies and solutions. The new name and logo are effective as of June 10, 2021.
Temposonics foresees support from Amphenol for continued research, development and production of sensors for industrial and mobile hydraulic applications, and states in its press release it is looking forward to future company growth.
Companies in this article