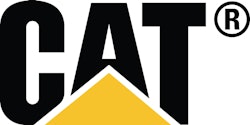 Caterpillar Inc. is supporting the NASA Lunabotics Mining Competition at the Kennedy Space Center, Cape Canaveral, Florida. The event, May 26 to 28, is designed to engage and retain college students in the areas of science, technology, engineering and mathematics (STEM).
Tana Utley, Caterpillar Vice President and Chief Technology Officer, will be a keynote speaker during the opening ceremonies of the three-day event. "Educational outreach has been an important part of our collaboration with NASA, and we look forward to continuing this focus during the Lunabotics Mining Competition," says Utley. "The technologies produced at the competition could one day be used in mine and work sites. What better way to enhance jobsite safety and efficiency than to design autonomous solutions."
Participants in the competition will design and build autonomous systems that could be used for future lunar exploration. Teams will test their designs in a head-to-head challenge to see which machine can excavate the most simulated lunar "dirt" over a specific timeframe.  
"Caterpillar has a long history of supporting educational opportunities that promote the STEM areas," says Eric Reiners, Caterpillar Automation Manager, who is lending his expertise as a judge at the event. "We need to encourage technology, innovation and ingenuity to students of all ages. The development of autonomous systems will ultimately help our global customers boost safety, efficiency and increase profitability."
Currently, there are 45 graduate and undergraduate student teams enrolled in the competition from various parts of the world. That number has more than doubled from last year's event.  
Caterpillar will have a 287C semi-autonomous Multi Terrain Loader (MTL) on display to showcase the technologies Caterpillar and NASA are developing.
For updates during the competition, follow Caterpillar on Twitter @CaterpillarInc. or #lmc2011 and www.caterpillar.com. To learn more about the Lunabotics Mining Competition, visit www.nasa.gov/lunabotics.