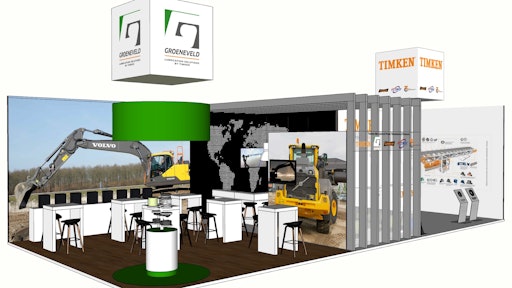 Groeneveld (part of The Timken Company) announces a new range of innovative OEM lubrication systems that sets itself apart as a brand-new concept reshaping the autolube market.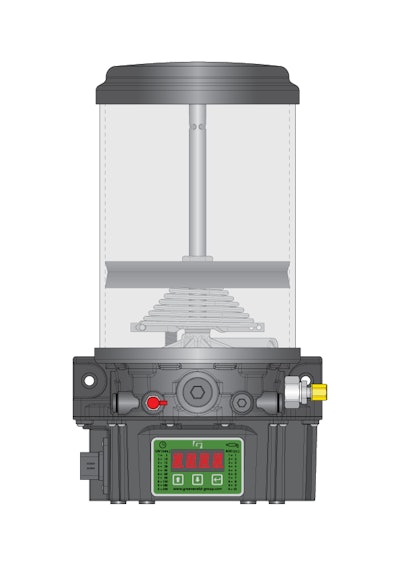 Modular best describes the progressive new offering. The control unit is available in two versions; without advanced functionality (GPA) and fully monitored (GPA+). The core of the system comes in two executions; 12 and 24V. The paddle, cartridge and follower plate reservoir are available in a wide range of capacities, and all components are interchangeable. That makes it possible to offer a basic autolube system ex-factory which the OEM, dealer or the end-user eventually can upgrade with a more advanced control unit when the need arises. Such a replacement will only take a few minutes and is easy to do by the customer's technicians. The extensive options enable customers to order the lubrication system that will best meet their needs.
Wide range of application
Specifically designed for in-line fitment on medium wheel loaders and excavators, the GPA and GPA+ offer significant benefits. The modular concept allows for easy installation and service. The GPA with a paddle reservoir is the standard version, while the GPA+ with a follower plate enables customers to monitor the system and program it with an integrated push button display. Also, the GPA+ with cartridge is the perfect system for rental companies because the system is fully monitored and can be easily refilled on-the-go with a new cartridge.
Part of the family
On the Groeneveld booth several other new products will be introduced, all focusing on reducing downtime and costs while improving uptime. To lubricate demanding applications like large wheel loaders, dump trucks and excavators, the Groeneveld Twin dual-line is the best-in-class system. With respect to other autolube systems, also on display at the bauma exhibition are the TriPlus with up to three independently operated grease circuits and the Twin XL, the ultimate lubrication system for the largest earthmoving machinery.
Companies in this article