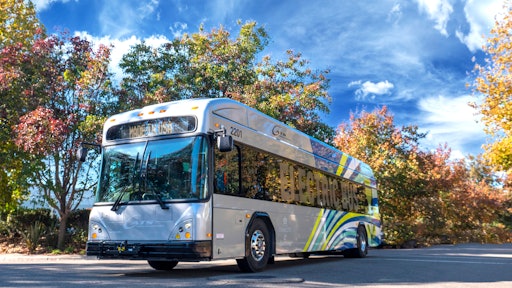 GILLIG LLC
Heavy-duty transit bus manufacturer GILLIG LLC has formed a partnership with RR.AI—a developer of autonomous mobility solutions—to jointly develop next-generation advanced driver assistance systems (ADAS) and SAE Level 4 autonomous vehicle technology. The latter will be utilized in GILLIG transit buses in the U.S.
The two companies will bring together their expertise to ensure optimized autonomous operation that will meet the needs of transit bus fleets.
"We see this partnership as a great fit for both our companies," said GILLIG President and CEO Derek Maunus, in the company's press release announcing the partnership. "The GILLIG team is passionate about delivering transformative products and solutions that make transportation safe, efficient, and help eliminate roadway congestion. RR.AI is equally committed to those important goals. We're excited to work with such a technology leader to bring advanced vehicle automation technologies to cities across America."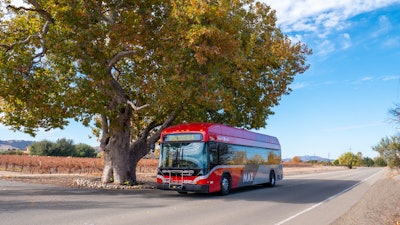 Per GILLIG's press release, the companies will develop and test safety features such as automatic emergency braking, precision docking, and bus yard automation in addition to blind spot detection and pedestrian avoidance. GILLIG says the companies also plan to develop automated driving capabilities for select in-service operations or in the transit depot to help manage electric vehicle charging and reduce vehicle damage.
RR.AI has developed a vehicle agnostic autonomy kit called AutoDrive which can be deployed in a wide range of heavy-duty vehicle applications. According to the company, the technology has already proven its capabilities in military applications which are some of the toughest in the world. AutoDrive is designed to handle complex operations while enabling vehicles to autonomously drive over rough terrain without the need to rely on GPS connectivity.
"We believe the partnership with GILLIG (and its parent company Henry Crown and Company) will improve the safety and well-being of drivers, pedestrians, and roadway users all while increasing efficiency for transit authorities and lowering costs," said Alberto Lacaze, CEO, RR.AI. "This partnership brings together leading innovators in the market today, a best-in-class OEM and best-in-class autonomy technology company."
GILLIG plans to integrate autonomous driving and ADAS into many of its products, but its zero-emission battery-electric bus will be one of the first to utilize these technologies.
In 2019, GILLIG unveiled its battery-electric bus which is powered by a Cummins electric powertrain composed of six battery packs providing 444 kWh of power. Along with the electrification benefits, the Cummins electric powertrain includes remote diagnostics and over-the-air connectivity to provide even more value to customers.