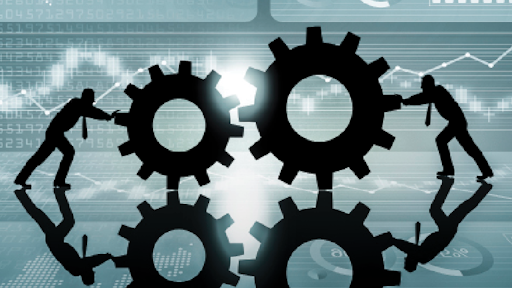 Consolidation is a natural part of the evolution of any industry as technologies advance and market expectations grow, and the recession certainly helped to shape the current landscape. Prior to and shortly after the industry downfall in 2008, several companies had formed joint ventures for temporary project development to leverage internal competencies.
Once the market crashed, many smaller businesses found themselves struggling to stay afloat with decreased demand and a saturated market.
There are several reasons that a company would make the strategic move to acquire another company, ranging from product portfolio supplementation, to regional expansion, to technological gains. "In order to be a major competitor in this market, acquisition has to be a part of the business strategy," says Jonas Worm Hansen, Director of Strategic Development, Danfoss Power Solutions.
As the market has continued to rebound, "OEMs are looking to achieve greater economies of scale through high-volume production, which places pressure on suppliers to quickly increase their manufacturing capacity," explains Jeroen Decleer, Vice President of Global Off-Highway Sales, Product Planning and Strategy for Dana Inc. "Selecting a single supplier to manage the consolidation of advanced technologies helps OEMs shorten the vehicle integration process."
In order to meet the customer's evolving expectations, such as total system solutions and integration of advanced technologies, the supplier likely has to be larger scale with several vertically integrated technological expertise or competencies. "Demand across off-highway markets continues to increase, and advanced technology is playing a growing role in supporting stricter emissions regulations and leading-edge vehicle functions, such as autonomous driving, hybridization and electrification, and vehicle intelligence," says Decleer. "The growing prevalence of global vehicle platforms is also playing a significant role.
"To address these trends on behalf of OEMs, suppliers must make a substantial investment in engineering capabilities, manufacturing capacity, and global footprint. Consolidation and joint venture relationships have helped us to scale up our capabilities [at Dana] in these areas quickly and effectively," Decleer says.
"Really, you need financial power, a global footprint and the ability to scale production according to market need. These are all things that are difficult for smaller companies to provide on their own," says Hansen. "Furthermore, to act on emerging market trends — like digitalization or connectivity — you need to be able to invest the time and resources to capture valuable insights. These investments are usually significant in size, which is also difficult for smaller manufacturers, further driving consolidation."
Martin Nordborg, Director of Integration Management at Danfoss Power Solutions, cites the increasing OEM demand for automotive-grade expectations as another key contributor to resource-driven acquisitions. "We see a lot of customers in agriculture and construction, for example, putting the same demands on their products as they do in the automotive industry. These include quality assurance and certifications. And considering the legwork required to be able to provide those automotive standards to the off-highway industry, it's very difficult to provide without the proper resources."
And beyond taking advantage of emerging trends and technologies, off-highway machinery in and of itself is simply increasing in complexity and specialization for the customer's needs. With the lower volumes of off-highway vehicle production paired with the even lower volume of a specialized vehicle application, it is larger, stronger suppliers that are able to take advantage of internal synergies between their engineering, manufacturing and aftermarket teams to offer the OEM customer advanced solutions at a competitive price and delivery time.
Benefits and Challenges
As the heavy-duty vehicle industry has slowly shrunk – both on the whole goods' side and more significantly on the suppliers' side – there are positives and negatives to contend with. What does this mean to manufacturers and customers in the on- and off-highway spaces?
According to Nordborg, as suppliers continue to grow in scale, it becomes "a balancing act for OEMs — you don't want to be too much or too little of a supplier's business. If you're more than 10% of a company's business, you have a tremendous influence on the survival of a supplier. However, if you're too small of a company at a large supplier, you may not get the attention you need."
It is also important that OEMs continue to demand their supplier base remain nimble and responsive to the rapidly evolving market trends, especially in the development of advanced technologies, says Decleer. "Suppliers must maintain an entrepreneurial orientation to produce the innovations that will support autonomous driving, connectivity, electrification and hybridization, vehicle intelligence, and other trends."
But, there are "definitely more benefits than disadvantages for OEM customers when it comes to consolidation," claims Hansen. As suppliers grow and can be more self-reliant for solution creation, they also gain the ability to help OEM customers to navigate market conditions and provide higher volumes without as much challenge or delay.
A consolidated supplier base can mean improved efficiency of the global supply chain management, as well as create a one-stop-shop for optimized systems versus individual components. Take Danfoss' acquisition of White Drive Products as an example. Danfoss was strong in orbital motors in Europe, but not in the North American or Chinese markets where White Drives thrived. Acquiring the company meant an expanded market share as well as gaining a manufacturing footprint in North America and China for localized production and engineering support, key benefits to OEM customers.
The larger suppliers also often have more disposable investment funds for continually improving its products, processes and resources.
"Consolidation helps solve a common paradox for OEM customers. They need to deliver quality at a low cost, which requires high volume. At the same time, they need to provide their customers with unique solutions in order to stand out from the competition. To do this, OEMs need to come up with a platform-based design to provide customization, as a value to the individual, but at a high volume. This is where large suppliers like Danfoss come in handy, as we are better equipped to navigate that line," explains Nordborg.
Acquisition for technological gain
"Technology, specifically those technologies related to safety and the movement toward autonomous vehicles, likely has had the greatest influence on the market," says Jon Morrison, WABCO President, Americas. Hansen agrees, "Technology trends play a large role in [industry consolidation], as well – as products become more and more complex, it requires certain sets of expertise, which will inevitably drive more consolidation in the off-highway industry."
WABCO, for example, acquired RH Sheppard to bring together steering and braking technologies—a critical move toward autonomous vehicles. The deal also increased the speed at which the company could bring technology to market.
"For example, in late September 2017 we introduced OnLaneASSIST, the first application of active steering technology in WABCO's industry-leading portfolio of Advanced Driver Assistance Systems (ADAS)," explains Morrison. "OnLaneASSIST, which we expect to bring to market by the end of the decade, is based on Sheppard's…steering technology integrated with Nexteer's steering automation technology to improve commercial vehicle safety and driver comfort by avoiding collisions related to unintentional lane departures.
"This is also a critical building block to autonomy," he continues, "as full dynamic control of commercial vehicles – lateral and longitudinal – is necessary to progressively achieve the industry's vision of autonomous driving."
Similarly, Danfoss' acquisition of Visedo was a pure technology investment. "Since we are traditionally a supplier of hydraulic components, we did not have the capacity or knowledge set to foray into the field of high-voltage electrification on our own. However, we wanted to be able to provide these types of solutions for our customers and to be a leader in this technology, which is what drove the Visedo acquisition," says Hansen.
"While the technology is still mostly in development, we know electrification is a clear trend. That's why we're investing in it now — we can partner with our customers in electrifying their applications. It's a long-term investment, and we can now work with the leading technology in this field."
Dana's recent acquisition of Brevini allowed the traditionally drivetrain solution provider to expand into the tracked vehicle market, as well as expand its product offerings by adding key components for hydraulic systems, especially the parts used to support working functions of equipment.
"The platform of technologies added from the Brevini purchase can also be leveraged for future applications in Dana's light- and commercial-vehicle end markets, helping to accelerate our hybridization and electrification initiatives," says Decleer.
"The acquisition of Brevini also increased our engineering and manufacturing capabilities – such as the machining of gears – that allowed us to add capacity that we otherwise would not have been able to build as quickly through organic means." Decleer also attributes winning new business related to electrified applications to the Brevini acquisition that the company previously would not have been able to adequately address.
"I believe that trends in consolidation will continue in our industry — especially in regards to technology. It's becoming increasingly important for both OEM customers and end-users, and is a key focus area for the off-highway market. Therefore, I expect a lot of investments in technology in the coming years," says Hansen.
"There are a lot of startup companies that specialize in these technologies. And as larger suppliers look to stay abreast of fast-paced changes, acquiring a smaller startup who has already developed the software is a smart investment," he says.
Nordborg agrees, "I predict that investments in technology will be more of a factor in driving acquisitions and consolidation in coming years. Scaled acquisitions are tough — they require a lot of resources to properly integrate a new company. However, on the technology side of things, acquiring a smaller company who already has the technology can save larger suppliers years and years of development. What they can offer is scaled development, making them ideal partners for smaller, newer businesses."
In the end, OEMs are looking for their supplier partners to help them address the complex technological challenges in the industry including vehicle autonomy and connectivity, system electrification and hybridization, and overall vehicle intelligence. Acquisitions and mergers allow suppliers to grow and gain technology, resources and capabilities in a more holistic view of vehicle operation and, as such, provide the OEM client with the perspective and market insights it needs to create a superior vehicle.