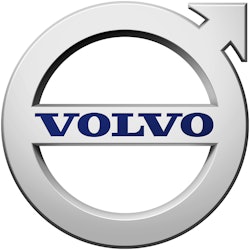 Volvo Trucks North America has entered into a memorandum of understanding with Omnitracs, a global pioneer of fleet management, routing and predictive analytics solutions, to develop future fleet management services for customers. The agreement allows the leveraging of Volvo's Remote Diagnostics telematics-based proactive diagnostic and repair planning system to offer solutions that help fleets run their businesses more effectively.
"Volvo's integrated telematics capabilities are key to our industry-leading uptime services, but they also provide customers more options for powerful and cost-effective fleet management services," says Conal Deedy, Volvo Trucks Director of Connected Vehicle Services. "This relationship with Omnitracs will advance our connected vehicle strategy by opening the door to another leading provider of services to help our customers run their businesses more efficiently."
Fleet management services provide trucking operations with vital information on their assets and operation, such as vehicle location, vehicle and driver performance data, regulatory compliance and more, helping fleets control costs, improve customer service and increase safety.  
"By joining forces, Volvo and Omnitracs can deliver even more customer value than what the two leaders in their fields can accomplish independently," says Richard Glasmann, Omnitracs Vice President of OEM Strategy, Sales and Marketing. "The two companies make for great partners, as they share a passion for efficiency, productivity, safety and uptime."
The hardware that enables third-party fleet management services also drives Remote Diagnostics, which Volvo made standard on all Volvo-powered vehicles in 2013. Using Volvo's ASIST web-based service management platform, Remote Diagnostics identifies the necessary parts and provides repair instructions, even before the truck arrives for service, reducing diagnostic time by up to 70% and lowering repair time by more than 20%. The entire process is managed by Volvo's Uptime Center, which consolidates under one roof the people and systems needed to monitor and respond to vehicle issues in real time, including 24/7 support through Volvo Action Service and ASIST experts.
Fleet management services offered by Volvo and Omnitracs would add to Volvo's lineup of best-in-class providers of fleet management services and further Volvo's strategy of providing customers options for providers that best suit their applications and capabilities.