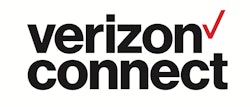 From the annual Telogis Latitude business conference, Telogis and Element Fleet Management have announced a strategic global agreement to bring Telogis' connected vehicle technologies and mobile worker applications to Element's commercial fleet customers. The strategic relationship enables customers around the world to more easily connect and optimize vehicles and equipment, and empower mobile workforces with applications that promote safety, productivity and efficiency.
Element is the largest fleet management company in North America, with operations in the United States, Canada and Mexico, as well as in Australia and New Zealand. The company manages the complete lifecycle of its customers' assets, including vehicles and heavy equipment, from purchasing, leasing, maintenance, and risk and safety solutions to connecting and optimizing mobile workforces.
The Telogis Software-as-a-Service (SaaS)-based platform of applications includes vehicle and equipment telematics, mobile compliance and gamification apps, work order management, truck-specific navigation and route optimization that bring increased productivity, safety and efficiency to mobile enterprises of any size.
"Element's strategy to connect its customers' vehicles and their mobile workers aligns perfectly with our own," says Susan Heystee, Executive Vice President, Worldwide Sales for Telogis. "The demand for connected intelligence continues to grow, and partnering with Element will enable us to work together to connect their enterprise customers and transform the way they do business."
Over the past few years, Telogis has partnered with some of the world's largest vehicle and equipment manufacturers to build its solutions into vehicles at the factory – including Ford, General Motors, Hino, Mack, Volvo, Isuzu and Manitowoc Cranes.
"We believe that OEMs will play a key role in the future of telematics, and the relationships that Telogis has established bring significant value to our long-term strategy," says Michele Cunningham, Senior Vice President of Products and Services for Element. "We're committed to offer the highest value content, in the most seamless fashion, to our customers."
Cunningham adds that the combination of advanced analytics Telogis and Element currently deliver will create unprecedented visibility into joint customers' fleet performance and mobile workforce management.
Telogis Latitude is an annual gathering of some of the world's most well-known mobile enterprises, Telogis' automotive OEM partners and other industry executives which is taking place this week at the St. Regis Monarch Beach Resort in Dana Point, CA.