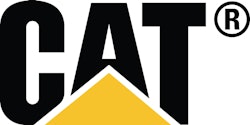 Throughout 2016, Caterpillar will release updates to the VisionLink user interface making it faster and easier to use with today's smartphones and tablets. Cat customers will continue to enjoy the value offered by more efficient management of their fleet:
Tracking equipment location
Monitoring equipment usage
Monitoring and managing fuel consumption
Identifying operators needing training
Planning and scheduling maintenance
VisionLink is integrated with Cat Product Link hardware to create a powerful telematics system providing a wealth of information based on data from machine sensors and control systems. Product Link hardware is standard on most Cat equipment and can be used to retrofit both Cat machines and machines from other manufacturers.
System enhancements
The VisionLink redesign incorporates a number of refined features, yet none more important than easy-to-read and navigate screens whether using a phone, tablet, notebook or desktop. Whereas the legacy VisionLink had separate desktop and mobile versions, the new version of VisionLink incorporates a responsive design to ensure users experience a more intuitive transition between mobile and desktop user interfaces. The new version also includes a suite of apps enabling the customer to select a view and information based on the user's role or task needing to be performed. These apps can be easily accessed for quick reference and easy viewing. For example, equipment or fleet managers can access data related to asset hours, location and utilization without having to sort through extraneous information, such as fault codes, maintenance schedules or productivity information that may not pertain to their responsibilities.
When the rollout is complete, the new VisionLink will offer a service layer called the VisionLink Services Platform which enables partners and third parties to extend the VisionLink products to fit their unique needs. The services layer will enable developers to create unique solutions using VisionLink data to offer solutions that go above and beyond the standard VisionLink offerings.
Easing the Transition to the new VisionLink
Being accustomed to the legacy VisionLink version will not be an issue, as the system is designed for an easy and seamless transition. Existing features have been moved into new apps, a single sign-on to all apps, ability to move back and forth between apps easily and all existing features are available in the VisionLink Legacy app. The new and the legacy format will co-exist for a time until all relevant features are completely migrated.
The VisionLink Unified Fleet app, developed for equipment managers and owner/operators, features easy and intuitive views of information such as hours, miles, location, idle time, asset status and customer-defined asset states. This approach simplifies information on the screen, allowing users to focus on information needed to perform their daily tasks.
The VisionLink Landfill app, developed for landfill operators, features views to better manage solid waste operations to monitor fill and compaction when using 3D/GPS Trimble CCS900 Compaction Control systems or Cat AccuGrade Compaction Control systems. The app calculates the volume of waste being placed and the compaction densities achieved.
The new VisionLink continues to support data being exported to and from other business systems complying with the AEM/AEMP Telematics API Standard. This ability to import data enables customers to view their entire connected fleet using just VisionLink, which is a cost advantage when applied to manufacturers offering free telematics periods.