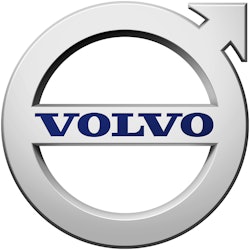 Volvo Trucks North America announces that it has entered into a Memorandum of Understanding (MOU) with Geotab, a global provider of telematics technology. Volvo made the announcement during the American Trucking Associations (ATA) Management Conference & Exhibition in Las Vegas, NV.
Volvo customers not currently equipped with Remote Diagnostics, Volvo's telematics platform that's standard on all Volvo-powered models, will have connectivity options through this partnership with Geotab, which will help connect legacy Volvo vehicles. Specifics about new service offerings will be announced at a later date.
"The partnership with Geotab offers customers not currently connected the ability to access data not previously available to them," says Conal Deedy, Director of Connected Services for Volvo Trucks. "The easy accessibility of this information will enable customers to make informed decisions to enhance uptime, productivity, fuel efficiency, compliance and safety."
Volvo introduced Remote Diagnostics in 2012. Remote Diagnostics proactively monitors key truck components for critical fault codes including the engine, Volvo I-Shift automated manual transmission and aftertreatment systems, significantly increasing uptime for Volvo customers. If a potential issue is detected, Remote Diagnostics evaluates the code, develops an analysis for repair planning and ensures repair instructions and parts are available, all while the truck remains in service.
Information about a potential issue is captured and communicated electronically through ASIST, Volvo's web-based tool that enables real-time communication between customers, dealers and Volvo Action Service staff at Volvo's Uptime Center, as well as Volvo field personnel.