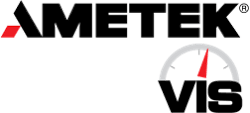 Gauge Telematics announced today that it has selected AMETEK VIS to manufacture Gauge's latest telematics solution for the automotive and heavy truck market, the GTC-200.
"We are excited about this collaboration with AMETEK VIS – a well-known leader in vehicular instrumentation systems," says Mike Paredes, Gauge Telematics CEO. "With AMETEK's focus on incorporating emerging technologies into its products, and Gauge's concentration in telematics and fleet management solutions, this partnership truly leverages the strengths of both companies."
The GTC-200 is designed for vehicle and heavy truck telematics applications. The wireless product supports AT&T LTE Network and features an IMX6 processor with a real-time operating system with GPS, Bluetooth, an external USB, an internal micros SD card for storage and two A/D inputs. It supports CAN 1939, J1708, CAN OBDII and three-wire installations.
AMETEK is pleased to partner with Gauge on the GTC-200. "We are convinced that Gauge offers one of the best solutions for our markets," comments Bill Day, Vice President, Sales & Marketing for AMETEK VIS.
The GTC-200 is expected to come on the market in July 2017.