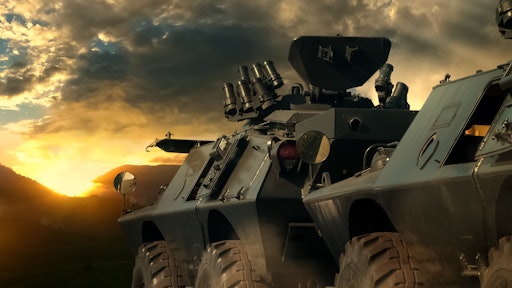 Pailton Engineering
In the military sector, if an original equipment manufacturer (OEM) wins the contract to supply a vehicle, it secures a de facto monopoly for the provision of upgrades and maintenance for that vehicle. The shift to open architecture has the potential to upend this longstanding arrangement and the benefits to OEMs. Here, Roger Brereton, head of sales at Pailton Engineering, explains why many OEMs and their suppliers are embracing the opportunity.
If I buy my nephew a Lego model for Christmas, I can buy him some more bricks for his birthday. The new bricks might be different colors and pieces, but they all fit together. However, if I decided instead to surprise him with K'nex, he would have two cool toys that didn't work together.
The military faces a problem that is fundamentally similar. If military vehicles are going to share data in real-time, they need to be built out of the same building blocks, or use components that share the same architecture. This issue is becoming more pressing with rising defense costs, increased reliance on digital engineering and the need to unlock the potential of artificial intelligence and 3D printing.
Currently, OEMs sell proprietary technology that none of their competitors can work on. If you win the contract to design and build a vehicle, you have cornered the market for maintenance and upgrades. If governments can escape from this so-called 'vendor lock' they will enjoy cost savings and easier upgrades.
In the U.S., the goal is to develop a meta standard that will apply to all components and vehicles: a Common Modular Open Systems Architecture (CMOA). The initiative is currently in the feedback phase, with the military consulting industry leaders to help develop the standards.
Although this movement has gained fresh impetus in the last year, it is not starting from scratch. The military has long yearned for interoperability and the call for more open systems can be traced to the 1994 Open Systems Joint Taskforce. It has evolved significantly since then, but the end-goal is broadly similar: reduced life-cycle costs, more flexibility and more interoperability.
The CMOA will aim to integrate existing standards across domains, requiring coordination between the Army, Airforce and Navy. It will be building on these existing standards which includes, for example, the Vehicle Integration for C41SR/EW Interoperability (VICTORY) for ground vehicles. While the focus is initially on future technology, the idea is that this will be retrofitted as well.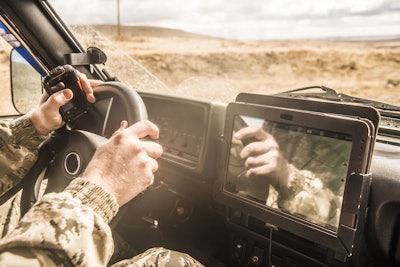 Challenge or opportunity?
Despite the potential benefits of vendor lock, OEMs are so far embracing the possibility of change. First, they have an opportunity to shape the standards. Rather than watching from the sidelines with suspicion, they are now in the process of consulting with the military, actively contributing to the development of CMOA.
Robust intellectual property protection will be high on the agenda. OEMs and the parts suppliers they work with will only support this initiative if there is appropriate IP protection so the most innovative companies can still profit from their technology.
Secondly, although open architecture might be the death knell of vendor lock, there is also a massive commercial opportunity for OEMs who are leaders in their fields. If multiple programs use the same component, you can sell the same component to each of them, an opportunity that is only possible with open architecture.
Bruce Jette, who served until recently as the Army's senior acquisition executive and was a leading advocate of CMOA, has argued that more competition means more chances to win.
OEMs will have to adapt to the shift toward more open systems. Whether or not this shift will happen quickly or more gradually remains to be seen, but it is clear a fundamental change is on the horizon. What is less clear is which OEMs will benefit from the change, although many are optimistic about the challenge.
This article was written and contributed by Roger Brereton, head of sales at Pailton Engineering. Pailton Engineering supplies steering components for military vehicles, including custom-built solutions.