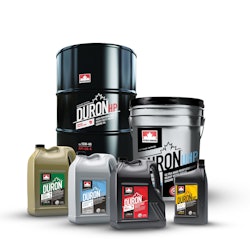 Petro-Canada Lubricants
HollyFrontier Lubricants & Specialties will be exhibiting its range of Petro-Canada Lubricants fluids and greases at MINExpo (September 13-15, 2021). The HollyFrontier division will be showcasing its complete lubricant offer for all mining equipment at booth #123 in the North Hall.
MINExpo brings together international mining professionals and technical experts to participate in discussions that aim to tackle today's mining challenges. With 11 halls of exhibitors, visitors can discover and learn about industry leading products and services.
HollyFrontier Lubricants & Specialties' complete line of products for the mining industry, including Petro-Canada Lubricants DURON heavy-duty engine oils, HYDREX hydraulic fluids and PRODURO transmission drivetrain oils will be exhibited at the event. Delivering superior protection to help make mining operations more efficient, Petro-Canada Lubricants products reduce unplanned downtime and improve equipment reliability.
Showcased at MINExpo will be innovative grease PEERLESS 3 Moly 322, which is formulated for the protection of low speed, severe heavy-duty applications where high temperatures and heavy loads are common and wear protection is critical. Providing protection for pins, joints, bushings and bearings, PEERLESS 3 Moly 322 can extend component life on mining equipment operating in wet conditions.
Visitors to the Petro-Canada Lubricants booth will also be able to access information regarding the GREASE-N-GO automatic lubricator. The automatic lubricator provides consistent protection for equipment and reduces the potential for unplanned maintenance by delivering the right amount of lubricant at the right time.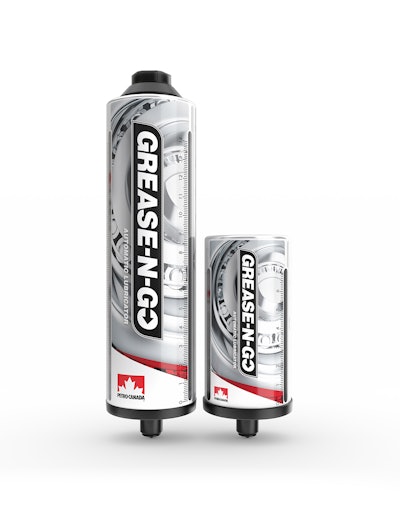 "We're looking forward to meeting with operators at MINExpo to discuss how our innovative products can help make their operations more robust by reducing maintenance costs and unplanned downtime," said Sharon Perichak, Fleet and Mining Segment Manager, at HollyFrontier Lubricants & Specialities. "Our industry leading high-performance lubricants meet this challenge by offering superior protection in the harshest operating environments to help make mining operations more efficient and profitable."