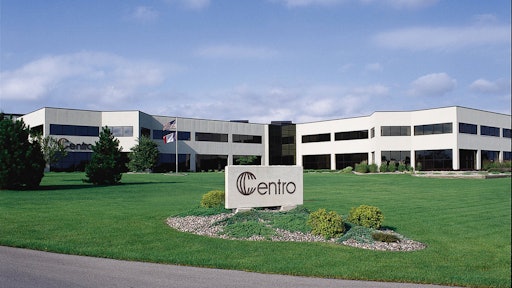 Centro Inc., a custom rotational molder headquartered in North Liberty, IA, is expanding its presence in Wisconsin by opening a manufacturing facility in Beaver Dam, WI. Centro currently has seven molding operations, one of which is located in Horicon, WI, only eleven miles from Beaver Dam. 
Centro has manufactured in Wisconsin since 1985 and its customer base in that area has grown significantly over those 28 years. The Horicon facility has reached its capacity and Centro is unable to expand the existing facility. "Our customers want us to stay in that area", says Lisa McCool, Director of Sales, Centro Inc. "We will be adding over 90,000 square feet, up to five rotational molding machines and a minimum of 70 new jobs to support their business." 
Centro Inc. designs and manufacturers rotationally molded product for OEMs in many industries such as Lawn & Garden, Agriculture and Construction.  The additional manufacturing space is needed to support new business in these industries and to support business requiring Centro's patented, low emissions molding solution RotoLoPerm, which is the industry leader for meeting the EPA's regulations. 
"Our growth over the last few years has been incredible so all of our current locations have reached capacity," says Brian Olesen, Centro's President and CEO. "Centro is excited to add an additional facility in the state of Wisconsin which will give us more than 170 employees and 130,000 total sq./ft. of manufacturing in the state. 2014 will be an even bigger year as we have more announcements to come!"