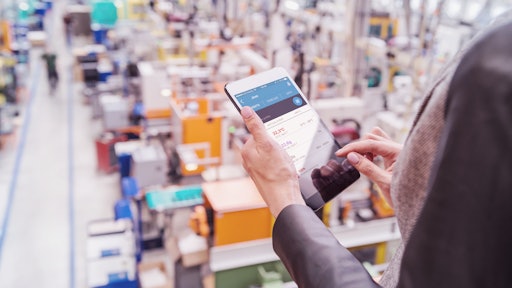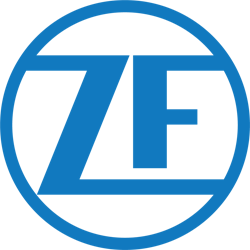 ZF Friedrichshafen AG is joining the Open Manufacturing Platform (OMP), which was announced in 2019 by the BMW Group and Microsoft. The aim of this initiative is to enable faster and more cost-effective innovations in the manufacturing industry. The OMP technology framework and community are designed to nurture the development of smart-factory solutions across the sector. Sharing knowledge and utilizing industrial use cases and sample code, OMP members will be empowered to simplify and accelerate the development of their own services and solutions.
Seamless data sharing is still a vision, since many data sources first need to be connected and interlinked within a company, and then extended to partners and external entities. ZF is working actively in improving Industry 4.0 maturity towards smart factories, one major aspect is the seamless data integration via open and interoperable platforms and processes. The OMP aims to provide community members with a reference architecture with open source components based on open industrial standards. The approach is designed to standardize industrial data models to accelerate analytics and machine learning scenarios by unlocking the access to data that used to be stored in proprietary systems. The OMP will be compatible with existing Industry 4.0 reference architecture, leveraging the industrial interoperability standard OPC UA. The community members retain full control over their data.
"The OMP is a key-enabler for us at ZF to further develop our digital manufacturing capabilities to cover current and future requirements to reach the next level of I4.0 maturity," says Dr. Jürgen Sturm, Head of IT at ZF. The OMP addresses the needs of the entire industry – for instance with regard to data connection of machines and systems or system integration. This means that manufacturers, suppliers, and their partner companies do not need to build new software from scratch but can build on existing components. One example is the integration of functions with which autonomous transport systems can be coordinated regardless of the manufacturer."
Photo Material:
2020-02-12_Open-Manufacturing-Platform_ZF.jpg
Caption: ZF is new member of the Open Manufacturing Platform. The initiative enables faster and more cost effective innovations in the manufacturing industry.
Press Contact:
Torsten Fiddelke, Business and Finance Communications,
Phone: +49 7541 77-7924, e-mail: torsten.fiddelke@zf.com  
You find this press release also on zf.com
ZF Friedrichshafen AG 
ZF is a global leader in driveline and chassis technology as well as active and passive safety systems. The company has a global workforce of 148,000 with approximately 230 locations in some 40 countries. In 2018, ZF achieved sales of €36.9 billion. ZF is one of the largest automotive suppliers worldwide.
ZF allows vehicles to see, think and act. The company invests more than six percent of its sales in research and development annually – in particular for the development of efficient and electric drivelines and also in striving for a world without accidents. With its broad portfolio, ZF is advancing mobility and services in the passenger car, commercial vehicle and industrial technology sectors.
For further press information and photos, please visit: press.zf.com.