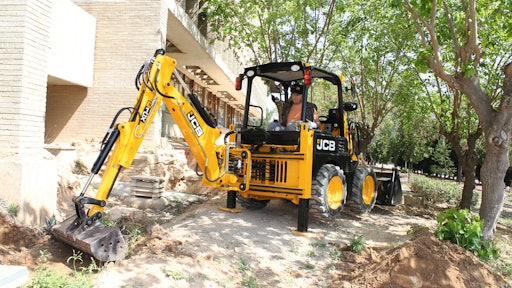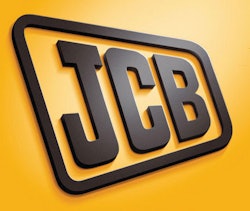 JCB has comprehensively upgraded its 1CX product - the smallest member of its world-leading backhoe loader family - with a new appearance, longer loader arms, an extending dipper option, servo controls and a new power management system.
MODERN STYLING
The 1CX has been updated with the latest JCB corporate styling, including a revised cab roof trim, improved working lights and sturdy electrical switchgear. The new optional loader arms are 100 mm longer, providing a load over height of 2.59 meters, for easier loading of road tippers and site dump trucks.
At the rear, an extending dipper option adds up to half a meter to the digging envelope, taking maximum dig depth to 3.05 m and maximum reach to 3.9 meters. This allows easier load over of trucks, with the backhoe easily able to reach the centre of the tipper body.
A new Power Management System (PMS) improves performance, reducing engine lug down as the machine starts to dig and increasing power when driving into a pile with the front shovel.
IMPROVED CAB
Optional Servo controls for the backhoe provide the operator with greater control and less effort, and no need to lean forward when working the rear excavator. Not only is the system more productive, it removes the control lever post, creating more space for the operator, particularly around the feet. Customers can choose between either SAE+ or ISO+ control pattern by using the optional changeover switch, to suit the individual operator and ensure rapid driver acceptance.
Now that the control lever post has been removed, there's a lot more space in the footwell and  the operator no longer has to lean forward to dig. The 1CX also gets an improved seat, offering 50 mm of additional leg room, making it easier for the operator to get comfortable and to spin the seat for backhoe operation. New laser etched switches, as used on the larger 3CX and 4CX models are now standard on the 1CX, making them far more visible to the eye. Auxiliary functions can now be controlled by optional proportional switches in the servo levers, rather than by the foot pedal, offering more precise control and less fatigue for the operator. The cab also benefits from new laser etched image switches as used on the larger 3CX and 4CX models, making it much clearer for the operator.