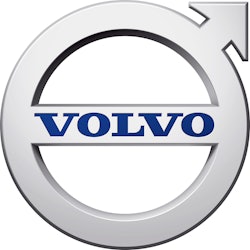 AB Volvo has completed the acquisition of 45% of the Chinese automotive manufacturer, Dongfeng Commercial Vehicles Co., Ltd. The purchase consideration amounted to RMB 5.5 billion.
As announced earlier, AB Volvo signed an agreement in January 2013 with the Chinese automotive manufacturer, Dongfeng Motor Group Company Limited (DFG), to acquire 45% of a subsidiary of DFG, Dongfeng Commercial Vehicles Co., Ltd (DFCV). DFCV includes most of Dongfeng's operations in heavy- and medium-duty commercial vehicles. To implement the transaction, a number of conditions had to be fulfilled, including approval from the Chinese competition authority and other relevant authorities. All approvals have been received. This transaction will significantly strengthen the Volvo Group's position in medium-duty trucks while the group will become one of the world's largest manufacturers of both medium- and heavy-duty trucks.
"This strategic alliance is a real milestone and entails a fundamental change in the Volvo Group's opportunities in the Chinese truck market, which is the largest in the world," says Volvo's President and CEO, Olof Persson. "At the same time, it will provide us with the opportunity to become involved in growing DFCV's international business in a manner that will benefit us and our Chinese partner."
In 2013, DFCV's pro-forma sales amounted to RMB 35 billion (SEK 37 billion) and the pro-forma operating income to RMB 950 million (SEK 1 billion). The total Chinese market for heavy-duty trucks amounted to about 774,000 vehicles in 2013, while the corresponding figure for the medium-duty truck market was 286,000 vehicles. DFCV had a leading position in both the heavy-duty and medium-duty segments, with sales of 120,600 heavy-duty trucks and 51,000 medium-duty trucks, corresponding to market shares of 15.6 and 17.8%, respectively.
During the first three quarters of 2014, DFCV's sales amounted to RMB 26 billion (SEK 28 billion) and the operating profit to RMB 1.1 billion (SEK 1.2 billion). During the same period, DFCV sold 85,000 heavy-duty and 31,000 medium-duty trucks. On September 30, 2014, DFCV had a net financial asset of RMB 3 billion (SEK 3.6 billion). (2014 un-audited)
AB Volvo's ownership in DFCV is expected to be recognized as an associated company and will be consolidated as of January 2015 according to the equity method and reported in the trucks segment. The payment of the purchase consideration will impact the Group's cash flow and net financial debt in the first quarter of 2015 by approximately SEK 7 billion. However, as the purchase consideration has been hedged, the net amount paid for the ownership in DFCV is approximately SEK 5.6 billion.