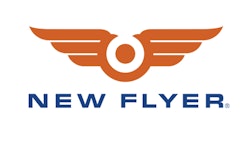 New Flyer Industries Inc. successfully completed its previously announced acquisition of Motor Coach Industries International Inc. (MCI) for cash consideration of US$455 million, subject to certain purchase price adjustments.
Concurrent with the acquisition, the company amended and extended its senior secured credit facility to December 18, 2019 while increasing the total amount of the facilities to US$825 million. The borrowing limits of the revolving facility have been increased to US$343 million from US$115 million and the term facility has been increased to US$482 million from US$142 million.
As previously announced, the New Flyer board of directors approved a 12.9% increase in the annual dividend rate from C$0.62 to C$0.70 per common share, and revised its policy to pay dividends on a quarterly basis. Subject to the dividend being declared by the board of directors in March 2016, the first quarterly dividend on the common shares in the amount of C$0.175 per share is expected to be payable on April 15, 2016, to holders of record at the close of business on March 31, 2016. The current dividend in the amount of C$0.05167 per common share declared on December 15, 2015 and payable on January 15, 2016 will be the last monthly dividend paid by the company.
Effective immediately, Paul Soubry, the company's President and Chief Executive Officer, has also been
appointed as President and Chief Executive Officer of MCI and its subsidiaries.